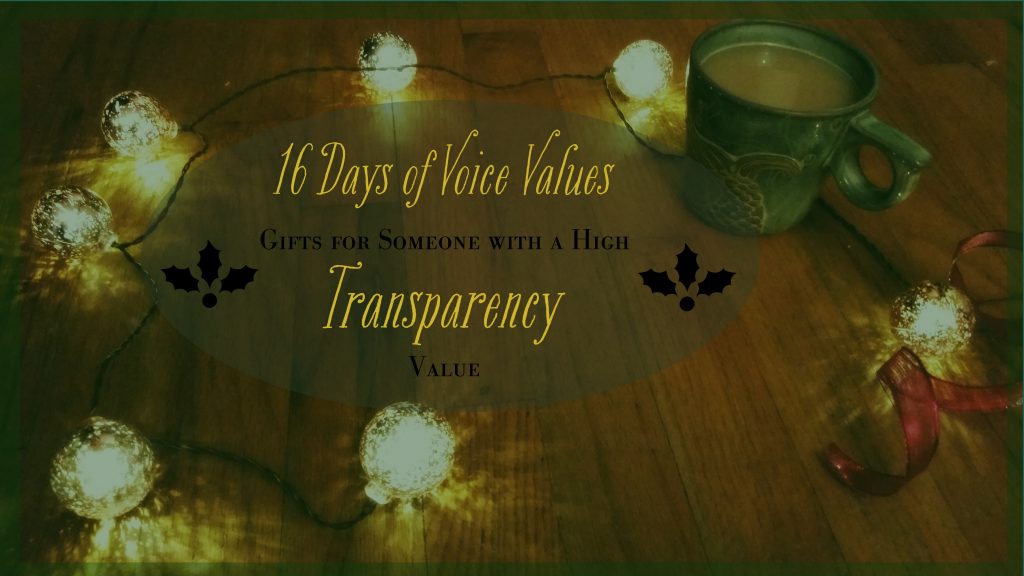 This holiday season, The Voice Bureau is offering up a list of our favorite gifts, organized by the Voice Values who will most appreciate them. Join us in a bit of festive cheer as we count down the 16 Days of Voice Values!
Your high-Transparency friend can usually be found reading the fine print on her cosmetics labels or sharing an article on Facebook about the secret dangers of Doritos seasoning. She's not a buzzkill — she just wants to be totally clear about what goes on behind the scenes. She's drawn to things that are unprocessed, upfront, and honest about their process.
When shopping for a friend who values Transparency, try to stick with foods or body products with limited ingredients that are as natural as possible, and companies that are as up-front about their process and materials as they can be. She wants to know what she's getting into, so no mysteries. (Note: You are allowed to wrap her present.)

Your friend with a high Transparency value is probably pretty cautious about what she puts in — and on — her body. We love this kit for her because not only does it use natural ingredients, she gets to make her own lip gloss (and mix the colors until they're just right for her), so she knows exactly what's going into it, with no surprises.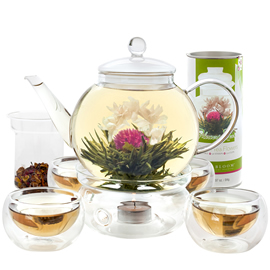 A propensity for wanting to peek behind the curtain tends to be met with less than glorious results. In many cases, your high-Transparency friend discovers something she wishes she hadn't and has to find a new web hosting provider/politician/breakfast cereal. But once in a rare while, she finds something truly special, like this tea. Brewed in a clear glass pot, she can watch as a tight bunch unfurls into a gorgeous flower of green tea.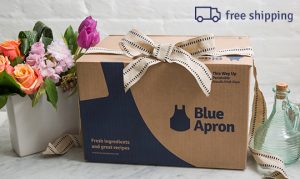 Like most of us, your high-Transparency friend is probably a busy person. Some weeks, meal-planning and grocery-shopping fall pretty low on her priority list, and the thought of takeout again just doesn't cut the mustard. Fortunately, you can treat her to a gift certificate for this ready-to-cook meal delivery service. She'll love that their ingredients are farm-fresh and sustainably-sourced, and their meats have no added hormones. Plus with how-to videos to help her brush up on cooking techniques and the ability for her to control the drop-off schedule, this is a pull-no-punches service that's sure to please.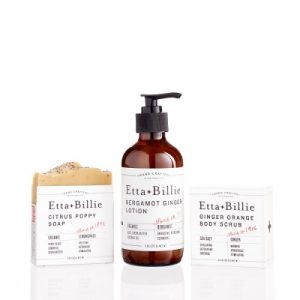 Whose skin couldn't use a little extra pampering? The farm-to-bottle practices of this San Francisco-based body care collection will delight your high-Transparency friend. Organic and artisan by definition, these aromatic products are the perfect match for someone who cares deeply about how products are made — especially ones she'll be slathering on her body.
Not sure of your Voice Values (or your friends')? Take our free assessment here.
{ 0 comments }