Discover your Voice Values. It's complimentary.
     Discover your Voice Values. It's complimentary for insiders.
Remember that time you wrote a blog post, an email, a tweet — and everything just clicked? The words came easily, your voice tumbled forth clever, clear, and wise. So completely you, and yet somehow it felt as if something BIGGER than you was at play.
The piece was not only pleasurable for you to craft, but it really worked. People got it. They heard the synchronistic hum underneath your words, that hum of resonance that tells them they're in the right place and that YOU and your business are the perfect fit.
Most of us solo business owners can distinctly recall a time or two when it all came together — the moment, the magic, the method. We were writing for ourselves and for our Right People, and it just felt easy.
Wouldn't it be interesting to know exactly what you were doing, when writing felt like that?
What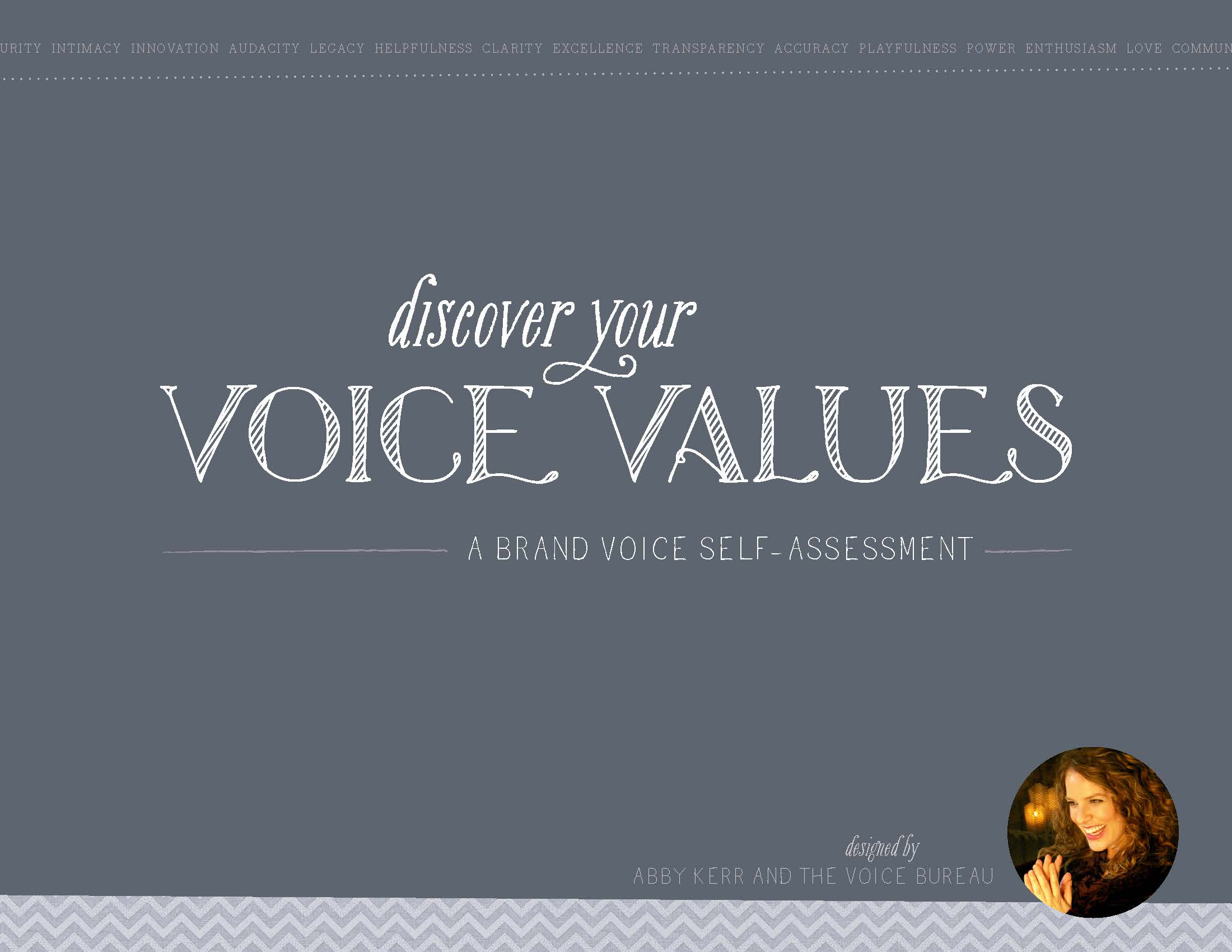 if writing for connection with your Right People could happen more of the time, more fluently?
At The Voice Bureau, we're a little obsessed with understanding how you communicate, and how that relates to who you are.
Become more conscious of how you communicate when you're effortlessly being you, and you have more choices about how to connect with your Right People.
Discover what motivates your idiosyncratic brand voice. It's part art, part science, part psychology — and it's all you.
Enter your best email address below and click GO. We'll send you our complimentary self-assessment, Discover Your Voice Values, right away.
You'll also be subscribed to our occasional e-letter, Insider Stuff. We're going deep and we want you with us. No Spam, ever. You have our word.
     Next Steps:
1) Check your inbox for a Confirm Your Subscription email from The Voice Bureau. Open it and click the link inside to confirm.
2) Then watch for our Discover Your Voice Values email to arrive. Your complimentary self-assessment will be attached.
3) If you need help, email us at We'll be in touch with you at our earliest opportunity.
Merci. Meanwhile, please enjoy our blog archives.