About this column
Our carefully curated showcase of the superb. Lavish praise for the people, products, and places we love to love. With our notes on their Voice Values, bien sûr.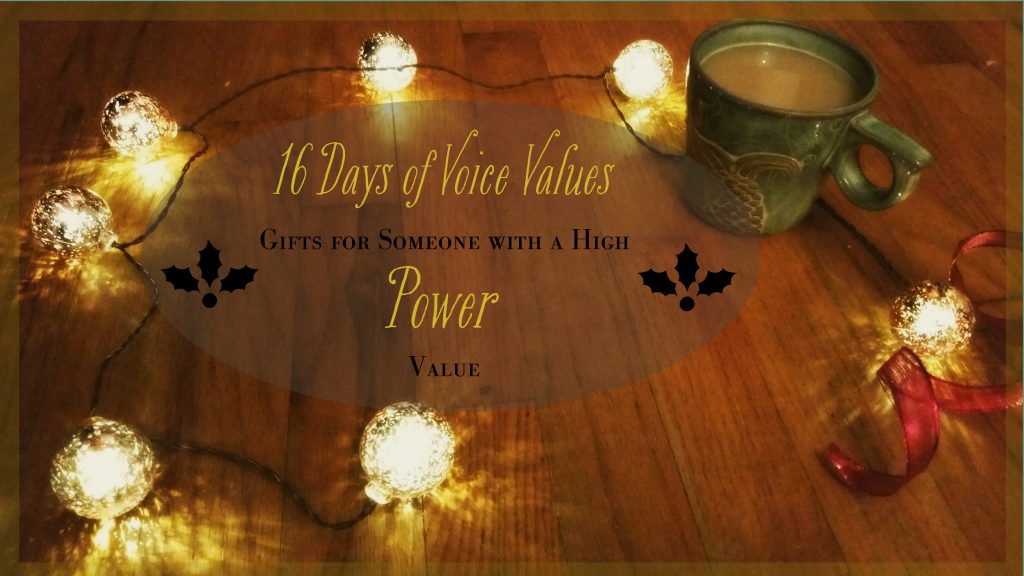 This holiday season, The Voice Bureau is offering up a list of our favorite gifts, organized by the Voice Values who will most appreciate them. Join us in a bit of festive cheer as we count down the 16 Days of Voice Values!
Having a friend with a high Power value may sound like a strategic political move but not much fun personally, but that's far from the case. It's true, your high-Power friend is likely to rise to the top in leadership roles and may even be in a position to give you a boost at some point. But she's also great on those days when everyone else is feeling wishy-washy about deciding where to go for lunch. She's an excellent organizer when there are things to get done — a community fundraiser, a group potluck, a zombie apocalypse. She'll naturally take charge and delegate responsibilities while everyone else is still wandering aimlessly, and, chances are, she'll do it without anyone even noticing it's happened.
When shopping for someone who values Power, play up her confidence and leadership. A gorgeous business card holder — or even a set of gorgeous business cards — shows you value her career, which is an important area for her to shine. Think of activities where she's able to take the lead — hobbies for which she leads a club or hosts an event, skills she's mastered — and take your gifting cues from that. She'll love knowing that you can see she's at the top of her game.

Not to get too political here, but, as women, we're often told to tone it down, even when we're the ones in charge. Phrase that request as a question rather than a task. Make a little self-deprecating joke to lighten the mood. Smile more. Your high-Power friend has likely heard them all — and is probably sick to death of it. This mug shows her that you see her: she's doing what she needs to do to get things done. It's okay to be in charge. She's the boss. A little Audacity thrown in with her Power? We love this tote, which reads, "My favorite position? CEO."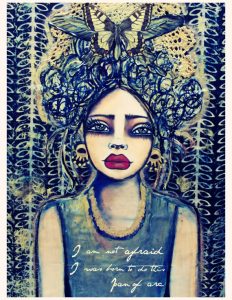 Aside from being gorgeous as a work of art, we love the quote from Joan of Arc on this print: "I am not afraid, I was born to do this." For your friend who values Power, this statement is an excellent daily affirmation — just the thing to hang where she'll see it as she starts her day. (Be aware that this is just the print. We'd recommend having this matted and framed, so all she has to do is pick a spot on her wall.)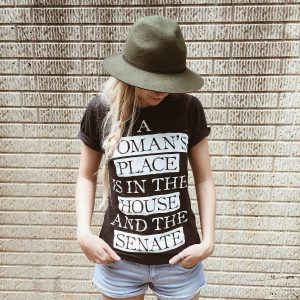 Whether she's a passionate activist or someone with political dreams of her own, she'll be proud to show off the powerful statement this shirt makes. It's a clever play on words and a smackdown on the patriarchy. What's not to love?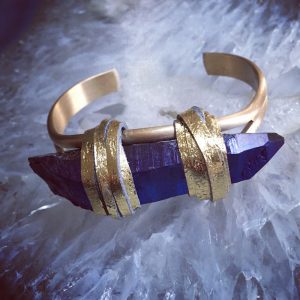 The striking, royal color of the aura quartz crystal on this bold cuff bracelet totally embodies what a high Power value is all about. It's about presence (wow-ie!) and purpose (Vega Jewelry says its pieces are for keepers of the flame — revolutionaries, progressives, those of that ilk). Wearing this rich piece, or really any of the pieces from this collection, is like a modern day crown for your friend who's truly a queen at heart.
Not sure of your Voice Values (or your friends')? Take our free assessment here.