Web Copy & Content Writing for Values-Based Business Owners
Web Copy & Content Writing for values-based business owners.
Smart, sensitive website copy & content moves your Right People from chemistry into conversation, toward conversion.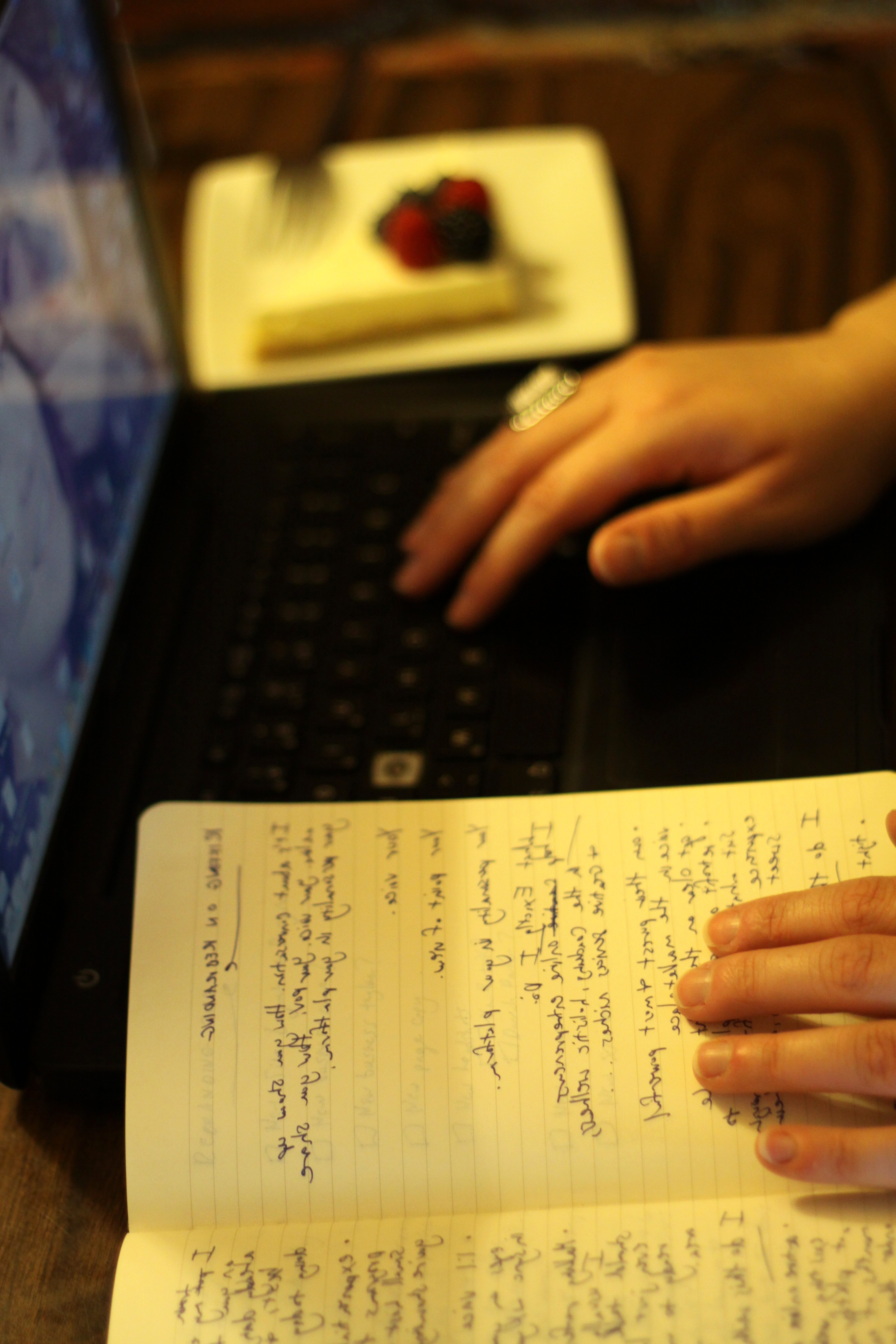 You want your ideal clients to be able to say an easy, elegant yes to your products and services.
You need words for your website that help your Right People make their decision with clarity and ease — so that you can grow your business.
But web content writing isn't the easiest work on Earth. Until The Voice Bureau shows up.
We help make your offers matter more by matching them meaningfully with your Most Likely To Buy readers. We craft your brand voice as a reflection of you and how you naturally, powerfully show up. We organically optimize all the important pages of your website so that Google can do its best job for you.
If you're starting a business that lives on the web or revamping an existing one, excellent website copy and content are must-haves.
Who We Are

The Voice Bureau is a talented coterie of copywriters, led by me, Katie Mehas, Creative Director, and founded by Abby Kerr.

I matchmake your needs, as our client, with the very best-suited writer for your project, and I personally touch and curate every piece of copy that flows across our agency's desk.

Together, we keep the entire process well-organized, streamlined, flowing, and personal — so that you have the very best client experience possible.
Ready to learn more?
Here's what The Voice Bureau can write for you
— and here's what's included in our rate for each page of web copy:

A. Right People Profiling Questionnaire. Our well-honed ideal client-profiling approach gets us quickly to the heart of who your ideal site visitors are, so we know who we're writing copy for.

B. Info-Gathering Creative Intake Questionnaire. This written intake Q&A helps us grok the details we'll need to your write your copy.

C. The Voice Bureau's Signature Creative Brief. This is the document that guides our writing process; it can be carried with you into future branding, marketing, and copywriting projects.

D. Production Calendar. We'll keep our project on track and delivered on time.

E. 1st Draft + Two (2) Iterative Rounds of Revisions. The flow of drafts is 1st Draft, 2nd Draft, Final Draft.

F. Revision Process. We conduct feedback via Google Docs, and each draft is personally curated by me (Katie, The Voice Bureau Creative Director) to ensure that every word serves your business goals and brand objectives.

G. Writing of page Meta Data with high searcher appeal. For each page we write, we'll craft your Page Title, Meta Description, and Keyword Tag: these help search engines understand what you want to be known for, and increase the likelihood that your Right Person will click through when she sees you in search results.

H. Organic optimization of all content, based on words that naturally occur in your brand conversation. We'll make sure your site pages are semantically aligned with the language searchers really use, without compromising what makes you stand out from the crowd.

I. Recommended Formatting for Best Practices in Web User Experience. Our copy formatting guidelines are helpful whether you're inserting your own content or having your web designer do it for you.
Home Page
For many sites, your relationship with your Right People site visitors starts on a traditional (and yet, oh-so-up-with-the-times) Home page. A Voice Bureau-written Home page establishes the tone, voice, and topic area of your business — so your ideal clients and customers know what they're getting, even as they're standing on your website's front porch (so to speak). Our aim? To lay the foundation for your intended relationship with the people your business is designed to serve. On the Home page, we create emotional and intellectual resonance, without overwhelming your guests with details or too many Calls To Action. The Call To Action on this page is lighthanded but enticing, and invites the Right Person to come on in off the porch.
Typical Word Count Range: 100-300 words
Starting Rate: $500 USD

About Page

The About page is typically the page that gives most people fits when they're writing it for themselves — but not us. We expertly, elegantly mix-master your life story, what makes you different in a digital marketplace full of options, and the style with which you meet your Right People — and it's much, much shorter than War and Peace. A Voice Bureau-written About page is an informational page with a conversational style. (Note: An About page is not a bio. A bio is something different, best reserved for, well, your biography!) Your About page shares your business story, your Brand Proposition, and your background. The intent is to establish your 'Know, Like, and Trust Factor' in the eyes of your Right People. If you'd like your contact info featured on this page (in lieu of a traditional Contact page), we're happy to do that, too.
Typical Word Count Range: 300-700 words
Starting Rate: $750 USD

Work With Me/Services/Products Landing Page
If you're a service provider, this is the page that introduces people to how you work and provides a brief overview of the services available. If you sell products, this is the page that rounds them all up into easily understood, temptingly clickable categories, with high level descriptions of what people will find. And if you offer both products and services, well, we can create a hybrid page.
This is a landing page, which means it helps your Right People understand whether what you offer is for them, and invites them to click through to learn more about each individual offer you have. This is NOT a sales page in the traditional sense, as it doesn't provide enough detail on its own to help people make a buying decision. The purpose of this page is simply to act as an introduction and an invitation to learn more.
Typical Word Count Range: 750-1500 words
Starting Rate: $950 USD

Presentation-Style Sales Page
This is the "Just the Facts, Ma'am" version of a sales page. We start with the basics — Who, What, Where, When, Why, and How —  and we don't veer much from those essentials. The focus here is on succinct summation, not storytelling. The point: simply to present your offer in the most emotionally neutral way possible — while still keeping on-brand voice for you. The Presentation-Style Sales Page is best for: an evergreen service, such as web design; an offer you're experimenting with but aren't sure you will keep around long-term; 1:1 coaching that follows a specific format each time, or selling a relatively low-priced (under $30 USD) e-book or e-course. This page features one to two Right Person-appropriate Calls To Action, depending on page length.
Note: If you're looking for a sales page that feels like more of a conversation or an experience for your Right Person site visitor, you'll want to check out the Conversation-Style Sales Page, below.
Typical Word Count Range: 750-1500 words
Starting Rate: $1200 USD 
Conversation-Style Sales Page

This is the type of sales page you think of when you think of "amazing sales page that makes me keep reading even if I know I'm not the Right Person buyer, because it's just so engrossing and I'm actually learning something!" The Conversation-Style Sales Page clearly presents your offer — which is most likely a service, a program, or a product that solves a really specific problem — while creating deep emotional and intellectual resonance with your Right Person buyer. We take your Right Person through a traditional, integrity-based sales conversation, incorporating meaningful emotional cues and tying into his or her core needs and developmental desires. Our aim is to enable them to say an easy, elegant yes, or a definitive not right now, and not look back — so that you have the data you need to keep growing and reiterating your business. The Conversation-Style Sales Page is best for: mid- to high-priced digital products (e-books, e-courses delivered by autoresponder); virtual programs that run for a specific length of time (coaching workshop, telesymposium); offers that have multiple moving parts (lots of complexity); live events, or offers where there is an element of time urgency (due to limited enrollment or special pricing). This page features two to three Right Person-appropriate Calls To Action, depending on page length.
Note: This is the style of sales page found to be most effective for driving traffic to your site, and for conversions — which is the most important thing.
Typical Word Count Range: 1500-4000 words (only as many words as it takes to get the job done well)
Starting Rate: $1500 USD
Is This You/Ideal Client Page

If you have a business where working with the right-fit clients is especially important, you may want to share what a well-qualified prospect looks like for you on an Is This You or Ideal Client page. This is an informational page that presents a profile of your Right Person reader/buyer, so a site visitor can either feel enough emotional and intellectual resonance to explore your site further, or realize that your brand is not a match for his or her goals (and happily click away — leaving you more time and energy to serve your Right People). This page is often presented as a well-curated, sensitively crafted list of bullet points, sometimes including light explanation. Often, this becomes one of the most highly trafficked pages on the site, so we feature a smart, strategic Call To Action at the end — usually to subscribe to your site and/or e-newsletter.
Typical Word Count Range: 300-700 words
Starting Rate: $750 USD
Subscriber Opt-In Page

There's no better way to grow your list of interested readers and potential buyers than to offer them value-for-value: invite them to subscribe to your site and/or sign-up for your e-newsletter, and in return, give them something valuable as an opt-in gift. Your Subscriber Opt-In page acts as a mini sales page for your site and/or e-newsletter opt-in, so your Right People understand what they're getting, when, and why. Our aim is to help you build your list of well-qualified prospects, and help your site visitors quickly get familiar with your brand conversation.
Typical Word Count Range: 300-700 words
Starting Rate: $750 USD
Manifesto/Statement of Belief
When your business has a personal feel, sharing your worldview, your unique approach to solving the problems you see, or your Statement of Beliefs becomes important. While we may or may not end up calling yours a "Manifesto" (this depends entirely on your brand language), you can bet that we'll craft your point of view into a strong, stirring, and compelling list or narrative — a highly shareable one! Your Manifesto can live on your site on a public page for all to see, or, if you'd like, you can take this copy and hand it off to your designer for formatting, and bundle it with or use it as your subscriber opt-in gift. Double duty! 

Typical Word Count Range: 500-1500 words
Starting Rate: $950 USD
Frequently Asked Questions (FAQ) Page
When you've gotten the same very good question from a client or a prospect more than twice, you know it's time to create a Frequently Asked Questions (FAQ) page. Then, rather than emailing the same response to everyone who asks, just direct them to this page for all the Customer Service and support they need. A Frequently Asked Questions page is an efficient and respectful way to address your Right Person's concerns without investing hours of time, energy, and administrative resources. We'll take your off-the-cuff As to your Right People's oft-asked Qs and convert them into a high-performing, elegant informational page that meets a host of needs. New business and don't know which questions people will ask? No worries. We'll do our research and anticipate (just about) everything your ideal client or customer would want to know before clicking Buy.
Typical Word Count Range: 500-2000 words
Starting Rate: $550 USD when you provide the Q&As, $750 when we do the research
Contact Page
Despite the trend toward bundling contact info in with the About page, many (if not most) site visitors will still look specifically for a Contact page in your navigation menu. This page, quite plainly, makes it easy for readers, potential clients, and/or the press to contact you. We'll include your preferred methods of being contacted, plus links to all your social media outposts. We'll throw in copy for your contact form, too, if you're going to have one (rather than, or in addition to, publishing your email address on your site).
Typical Word Count Range: 100-200 words
Starting Rate: $250 USD
E-Newsletter Opt-in Email Course
How will you stay in touch with your new e-newsletter subscribers? One fantastic way is to send them a free e-course. An e-course initiates your new subscribers to your brand conversation, adds value, and keeps you and your business top of mind. We recommend a 5-part e-course to whet your Right People's appetite for working with you. People opt-in to your list, and your email service provider (we recommend AWeber [affiliate link] or Mail Chimp) automatically sends them one installment of your e-course on a rhythm you set. We have an E-Course Creation Template to help you hone in on the best bits of your brand conversation to cycle into the e-course. You complete, and we get to work.
Typical Word Count Range: 1500-2000 words total, across Welcome email and 5-piece e-course
Starting Rate: $2000 USD
E-Newsletter Email Engagement Strategy & Content Writing
One thing is for sure: a decent percentage of people who sign up for your e-newsletter are going to be your Right People. They're interested enough in what you have to share to invite you into their Inbox on a regular basis. So now that you've been 'whitelisted' by your subscribers: what will you share with them on an ongoing basis? Beyond the initial opt-in gift your subscribers receive, you'll want to stay in touch regularly. Figuring out what to send your list can be tough. Writing compelling Email Subject Lines for your Right Person is tougher. Our approach to Email Engagement Strategy starts with understanding your Right Person, her core needs, and what she wants from you and your solution. We'll help you see the big picture of what consistent email communication can do for you and your business, and we'll design a workable strategy for you, plus create the content if you're up for it.
Email Engagement Strategy Only (no writing): $1000 USD
Email Content Writing (Engagement Strategy built-in): $250 USD/email for approximately 250-words, with 6-piece minimum; volume pricing available for campaigns over 6 pieces
Blog Post Writing (Ghostwritten)
How better than to engage your Right People on an ongoing basis — plus stay relevant in search engines for your area of expertise — than to blog on a consistent basis about the things they want to know and you want to share? But coming up with those topics, and writing the posts, is a lot of work. Let us lighten your marketing load by helping you design your blog content strategy, a posting schedule, a social media sharing campaign, and if you're game, ghostwriting your blog posts. (Ghostwriting means we claim no credit on your site; the glory is all yours!) We can work from a detailed outline you provide, or from scratch. You decide.
Blog Content Strategy Only: $1000 USD
Blog Content Writing (Strategy built-in) Starting Rate: $300-$500 USD/post for 300-500 words, with 3-piece minimum; volume pricing available for series longer than 3 pieces; rates for longer blog post series available upon request
Social Media Sharing Campaign: add $50 per post
Other Services, Available Upon Request
Social Media Campaign — writing of Tweets, Facebook posts, and Google+ updates

Video Scripts

Podcast/Audio/Teleclass Scripts
E-book/E-course Writing (with or without content development)
E-book/E-course Editing (with or without content development)
Don't see what you're looking for? Contact us and explain your idea. We'll be in touch letting you know if it's in our wheelhouse.
Okay! I'm ready to request a Project Proposal.
Clients' Reactions & Results . . .
Sas Petherick, Writer & Coach, SasPetherick.com
"Dude, I am ON FIRE! I have sent the Final Copy to my lovely designer and have 'accidentally' had a two hour lunch break, in my office, writing content. Bit naughty but I am thinking of my higher purpose here ;) Isn't this fabulous?! Early feedback from an 'ideal client' acquaintance of mine is exactly what we were going for, so I'm thrilled. And SO grateful to you!"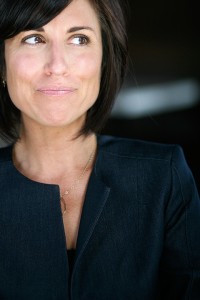 Meg Worden, Writer & Health Coach, FeedMeDarling.com
"Abby, I just finished my first round of responses on the 1st Draft copy you sent. I've got to workshop it a little more and will give a bit more feedback, but mostly, I want to say, Ohmygod I nearly hired myself.It feels infinitely clearer, there is real, tangible movement throughout the page and there is no doubt in my mind that it is speaking directly to every single client in my practice. I LOVE it, and am absurdly excited right now. Shit is getting ready to get real."