Classroom
School is always in session around here. Find your right entrepreneurial course.
We believe the best learning is deep and holistic — and we also believe when you're running a business, learning should be quick and easily implementable.
It's not that we want to equip you with "just enough knowledge to be dangerous."
Rather, we want to meet you eye-to-eye with the mindsets that will make you agile and planful in your decision-making. We believe in decision-making that speaks to the whole of your business when possible, and when not possible (because the road ahead is sometimes impossible to illuminate), we believe in making the very best decision for the moment with the resources available.
So in the spirit of ongoing learning and iteration, we offer you our ever-changing array of digital learning experiences.
The Voice Bureau Classroom offers DIY e-courses, individual learning programs, and group learning experiences. Everything we design is meant to increase your online business savvy and translate desirable brand development skill sets that will help you serve more of your right clients with integrity.
Each digital learning experience created by The Voice Bureau is designed by Voice Bureau Founder Abby Kerr, a Masters-level teacher with traditional and alternative classroom teaching experience, and over half a decade in successful brand-led business proprietorship. We'll always let you know when we're endorsing an offered created by a collaborative or affiliate partner of ours, and when we're making a commission from sales of other creator's offerings.
Available NOW in The Voice Bureau Classroom:
Write Your Authentic About Page . . .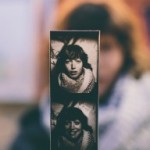 A self-paced course for solo and small business owners, focusing on About page structure, philosophy, and narrative flow. Get your About page — the perfect one for you and your Right People — started, finished, and published!
Writing the Conversational Sales Page . . .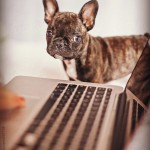 An online course for service-based and practice-based business owners who want their sales pages to actually work in helping their Right People buy and enroll in programs, workshops, courses, events, and custom services with ease and joy, minus the stress, fear, and shame often peddled with typical "internet marketing" techniques.
CLICK HERE TO LEARN MORE & ENROLL
Right People Rules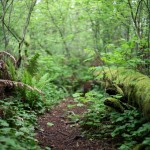 A self-guided inquiry kit designed to help you hone in on ideal client clarity. Discover exactly who your Right Person is and what that means for your business.
Returning soon:
The E-Letter Atelier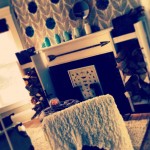 Craft your business's e-newsletter from concept to content in the company of your peers.
Run Your Business Like a Magazine

A course on content strategy & the editorial mindset for solo & small business owners. Craft consistently compelling content with just a little (painless) planning.
On Brand Voice . . .
Discover Your Voice Values Self-Assessment (always complimentary with Insider Stuff Subscription)
24 questions to uncover what matters to you most when it comes to connecting with your Right People