About this column
Our carefully curated showcase of the superb. Lavish praise for the people, products, and places we love to love. With our notes on their Voice Values, bien sûr.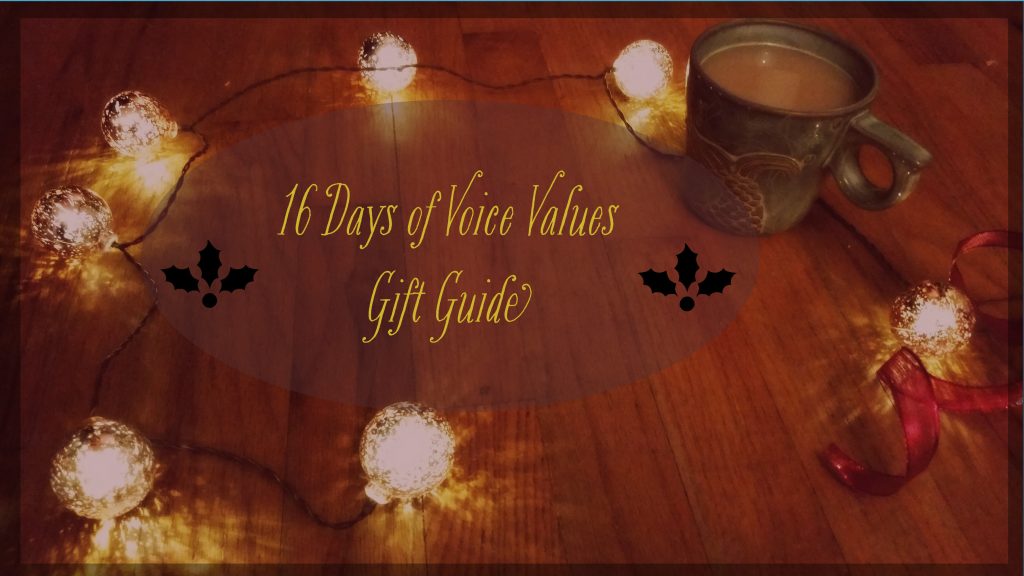 2016–what a year it's been.
By many accounts, it's been one of the toughest and most intense in recent memory. Here at The Voice Bureau, we're feeling a lot right along with you.
Admittedly, I (Abby) felt a little sheepish coming out with a holiday gift guide series right now, given the rough waves rocking our collective boat. I didn't want a focus on gifting to come off like, And now, ladies and gentlemen…back to business as usual! But this particular series isn't business as usual, in my eyes. We'd planned this series for good reason, and for good reason, we're carrying on.
Here's the reason: if there's one thing that can get us through difficult times, it's friendship and family.
And friends who feel to you like family and family you're lucky enough to call friends. Whether you're connecting with your people online, in-person, or a mix of the two, it's these genuine connections that make us feel seen, known, understood, safe, and loved.
And if you're in the mood to give a loved one a gift this holiday season — to say thank you for being in my life, thanks for being someone who sees me — we wanted to support you in doing that. So we decided to put together a gift guide grounded in our Voice Values methodology, which is part of what you know us for around here.
We've taken care to include a mix of vendors, from big boxes with super fast shipping (when time is of the essence) to indie shops (because when isn't supporting the little guys a priority?) to retailers who have an altruistic mission and give some portion of their proceeds back to support communities in need. We also should say that we've used no affiliate links. We're not getting any kickbacks from anything you may end up purchasing, and we have no affiliation with any of the vendors whose stuff we've shared, except for maybe we've purchased from them a time or two. :)
We hope you enjoy this 16 Days of Voice Values series, and that it inspires you to connect with your beloved people this season through the joy of gift-giving.
For quick referencing later, here's the complete list of posts, by Voice Value. 
If you're discovering this series as we're live-posting it, we'll be updating the list every time a new post is published.