Writing the Conversational Sales Page
Writing the CONVERSATIONAL Sales Page
an online course for service & practice-based business owners
          TAKE THE UP-ALL-NIGHT DESPERATION OUT OF WRITING YOUR NEXT SALES PAGE. Even your dog will thank you.
Look at you, burning the candle at both ends. Two-liter water bottle on perpetual refill. Maybe you've moved on to coffee, desperate to squeeze out just a little more time before sleep overtakes you. Or maybe you're hoping that half-empty bottle of wine will help those words lilt out a little
easier. More trips to the loo than a woman in her third trimester, trying not to bang doors so you don't wake up the rest of the household, who get to sleep soundly and sweetly while YOU ARE UP IN THE MIDDLE OF THE NIGHT WRITING YOUR SALES PAGE. Only your faithful chien to keep you company.
Why does it seem that working oh-so-many hours a week already on your beloved solo-owned business isn't enough? You've also got to do midnights??? WOW. Your sales page-writing muse must need the light of the moon — and sometimes even that early morning birdsong — to get her going.
I know how you feel.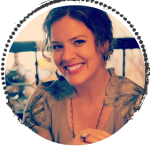 I'm Abby Kerr, Founder of The Voice Bureau, writer and brand voice specialist, and INFJ (for you Myers-Briggs aficionados).
As a full-time professional copywriter and content creator, I can vouch that some of the toughest material to write is sales page copy. And the more creative or out-of-the-box the business, the harder the offer can be to position and sell.
Thomas Mann said a writer is someone for whom writing is more difficult than it is for other people. ;) I would definitely say that's true.
But writing a clear, centered, stirring, conversational sales page that matches the tone of your brand doesn't have to be as difficult as it's been for you in the past. I'm here to help.
          Unless you already know how to write an integrity-filled, long form, conversational sales page that converts your Right People gladly from casual browsers into buyers . . . read on.
Back up with me to August 2009? I was getting to ready to close up my boutique for good and was transitioning my full-time work from brick and mortar shopkeeping to copywriting with an online-only presence. My burgeoning client base was filled with retailers and product designers, a few coaches and consultants, all of them solo-owned and small businesses like yours and mine.
At the time, I dreaded sales page writing as much as you do.  
I mean, it really, really freaked me out.
Write something to SELL something? Eeeeeeeeeeeeeek! I'd often find myself up at 2 AM, 3 AM, 4 AM clawing desperately at words skittering around the edges of my mind, trying to get them ON to the page and in some kind of order that made sense and made people want to click the Buy button. All the while, staying true to the voice of the client and positioning their brand just right in the marketplace.

Sometimes I felt embarrassed by how big of a gap there was between my awareness of what makes a great sales page and the final draft I delivered to clients.

But my clients were pleased enough with my early attempts. (I mean, they weren't writing their own sales pages for a reason.) I wanted to be giving them even better, but I kept that to myself and kept creating.

One thing kept me going, besides the fact that blogging was now bumped from 'nice to do' to 'must do' on my list of key business activities (yay!) and that late afternoon coffee-and-convo sessions with other self-employed friends was now a thing . . . and that was learning HOW to write better and better copy, week after week, month after month.
          I knew that in an online-based business, writing clean, clear, conversational copy is the best & often only way to connect with a brand's Right People.
And as a copywriter, mastering the framing, flow, and energy of words that sell is my work.
Copywriting, like everything branding- and marketing-related, is part art, part science, and part psychology. A strong sales page that converts musers to buyers is a dance between all three disciplines.
Back then, the difference between me (a fresh new business copywriter, hella burned out from a wild ride in retail) and you (a values-based business owner in the swing of things with your work) is that I LOVED reading sales pages. Writing them? Well, I still had a ways to go.
At first, the sales pages I'd write for my own offers and clients' offers felt either too stilted or waxed too rhapsodic. Where did I go wrong? I'd slip into a slightly different voice (other than the one I wrote the rest of my stuff in). I'd not call a thing a thing (like, not saying, 'group coaching program' if it was indeed a GROUP COACHING PROGRAM). I'd talk too much about myself and the star quality I thought I was supposed to radiate in order for people to flock to me. I'd talk only features, no benefits. And on and on.
But I kept writing sales pages, because programs and workshops and e-books kept getting made and needing to be sold . . . and with lots of practice, my pages got incrementally better. Clearer. More connected to what mattered to the site visitor, the Right Person for my clients' offers.
Until one day . . .
I was unpacking a box of some brocante-type finds I'd saved from my store closing.

And I realized that writing a sales page is lot like having an in-person sales conversation, a really natural one that leaves both people feeling good about it, even if no monetary transaction takes place.
An in-person sales conversation? Well, I'd done those countless times at my shop over the four years I'd had it, selling $22 organic cotton tee shirts, $48 vegetable wax candles, $300 giclée canvases, or $600 duvet covers.
Selling in person was something I had unexpectedly found myself being good at: it was a delight to me, came easily, authentically, and always flowed organically from a real conversation with a customer.
(That's how I know that you can unexpectedly come in to your knack for selling, even if you don't think you have a knack right now.)
I realized that writing a sales page — like having an in-person sales conversation — also had a natural framework and flow to it, one that respected both seller and buyer, held both people in integrity, and allowed each to bring their perspectives on the offer to the table.
And I remembered that THIS was the type of selling I love to do.       
          That's when everything about how I related to sales page-writing changed. Because I changed it for myself.
(You can change it for yourself, too.)
I found a point of entry, a framework, and a flow that has made all of my sales page writing from that point forward soooooooooo much easier.
(You can find yours, too.)
In fact, sales page writing is now one of my very favorite types of business marketing writing. I know. Can you believe it?
At this point, you may be thinking that if you could just tap into some kind of primal sales page writing flow, you could write a page that would unlock everything: the deep magic of the work participants will do inside your course, the chemistry in the room at your live events, the particular point of view that runs through your e-book (you renegade, you!).
You can do that.
You might also be thinking that you'd like to get a lot more YOU onto that page, without making the offer all about you.
You can definitely do that.
          This course provides the framework, the scaffolding, & the transferable insights to help you write ANY sales page you need for your business, any time.
Straight from the head and heart of another values-based business owner: me.
I can help you write sales page copy that teaches, instructs, and elucidates your subject area for your Right People — before they even become your buyers. Your sales page will become a resource in itself.
No more waiting on an über popular copywriter to fit you into her schedule.
No more having to plan out your offer 8 weeks in advance of launching so that your copywriter has time to work.
No more paying premium rates for copy every time you need to launch.
I'm not saying you're an incipient sales copywriting genius, but you never know . . . :)
Now, full disclosure: in one particularly active year of my business, I did three 5-figure launches in a row of different products (to an email list of just under 4000 people) using the sales page writing techniques I teach in this course. However, you're NOT necessarily going to do the same. I don't like guaranteeing that my course participants will make more money as a result of learning what I teach them (so I don't guarantee that). Whether
or not any given business makes money is about so much more than any one sales page. That you know.
But without a strong sales page, your chances of making anything close to a 5-figure launch aren't so great, are they?
I'm not saying that a couple of 5-figure launches in a row makes me one of the few. Au contraire. I know I'm in good company with many of my values-based business owning colleagues. The reason I reference my revenues is because (1) I know this level of revenue wasn't in sight for me before I started writing strong, long form, conversational sales pages for my own offers that conveyed the same type of value my buyers would get from working with me, and (2) I want MORE of my clients and course participants to enter the 'five figures every month' realm of doing business.
Everybody's Right People are the same in this way (including you and me): we need reassurance that yes, we ARE in the Right Place; that yes, the person or business we're about to buy from is who they say they are and will fulfill the promises they're making, and that yes, this offer is worth 100% of what the business is charging for it and then some.
I can promise you this: via Writing the Conversational Sales Page, you WILL set yourself up with the tools, insights, and secrets I have at my fingertips when I sit down to craft a strong sales page.
A strong sales page, in case you're wondering:
is pleasurable to read (and write!). It feels like a resource within itself. It's clear and straight up, with its own particular style. It has an intuitive elegance to it. It helps your Right People say yes to your offer without stress, shame, or fear.  It assumes that you and your potential client are at eye level, regarding each other as two healthy, smart, capable adults. A strong sales page has legs — as in, it'll help take your offer to where it naturally needs to go.
Make no mistake about it: writing a sales page is strenuous creative work. Even for professional copywriters who "love" to write them. (And yes — you're listening to one.)
Writing a great sales page is a commitment of time, creative energy, and tactical planning. If you've got the time (6 weeks, starting in September), I can help you call forth the right kind of creative energy and direct it in the right way. I can help you understand your options, sort for which options will serve you and your Right People best with any offer you launch, and employ those options NOW in service of your business's bottom line and your Right People's journey. And I can lend you my tactician's brain, pointing out the best use of space, story, exposition, Calls To Action, and imagery on your sales page so that you can learn to think tactically like this, too.
          Truth: Writing a sales page is almost always a non-linear process. And the newer you are at it, the less linear it's going to be.
There is a framework to support the non-linear process and I want to teach it to you.
Every month at my business, The Voice Bureau, we help solo and small business owner clients with sales pages for program launches, course launches, and live events. Most often, we write their sales pages for them from the ground up.
Most of our clients need at least one sales page on their site (if not three or five) in order to do business efficiently and effectively. Most of our clients have eschewed in-person networking events, cold calling, or rocking a CRM in order to get clients. Most of our clients want to earn some passive income from products they create once and sell over and over again.  (Like I do.)
We know that writing a strong sales page is a key business activity when doing business online. I'm here and ready to empower YOU to write your own, if you want to.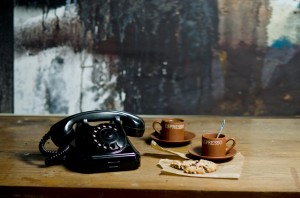 YES, you can manage a well-written, high integrity, transparent, elegantly edgy, long form, just-as-if-we-were-sitting-at-the-cafe-table-together conversational sales page.
Whether you're a brick and mortar healing practitioner who connects with your community on social media, a product designer marketing her first virtual workshop to fellow creatives, or a business coach launching a terrific new mastermind for your high-achieving clients . . . this NEW course is designed for you.
          But WHO ARE 'you'?
This course is designed for solo and small business owners who want to write their own sales page copy for selling services, programs, workshops, coaching, live events, professional business services, and/or digital products, like e-books and e-courses. (It's going to be aimed far less at businesses who sell physical, tangible goods, like clothing, candles, or gourmet products, UNLESS you offer a custom design service, a subscription program, or something that people invest in now and receive value from over time.)
You run a human-centered, integrity-filled, values-based business, meaning, your clients' experience is every bit as important to you as their results and your bottom line. You are put off by sales tactics that feel overly slick or that tap fear or lack mentality in the selling process.
Chances are, you consider yourself an average to strong writer. This course focuses on higher level writing concepts and techniques, NOT basic writing mechanics. You need NOT have ever studied copywriting before to thrive in this course.
          Ready to see what you'll learn?
READ ON.
YOUR 12-LESSON COURSE SYLLABUS
You'll receive 12 Lessons containing links to 12 Audio Classes (Mp3s) with attractive and easy-to-print written transcripts, to download and complete at your own pace.
WEEK ONE – // LESSONS 1 & 2
Lesson 1 (Audios A & B) : Your Voice Values, your Right People, & You — discern the patterns and predilections that motivate the way you naturally, powerfully communicate & gain a whole new view on why your Right People are drawn to you
Lesson 2 (Audios C & D) : The 4 Buyer Types & Offer Positioning — how understanding your Right Person's 'type' influences how you position your offer in the marketplace
Week One Screencast: Voice Values & Buyer Types in Real Life Brands
WEEK TWO // LESSONS 3 & 4
Lesson 3 (Audios A & B) : 16 Have-to-Have Elements of the Conversational Sales Page and how they're all informed by art, science, and psychology
Lesson 4  (Audios C & D) : The Ultimate Expandable/Collapsible, Totally Customizable Sales Page Template
Week Two Screencast: The Ultimate Template in Action
WEEK THREE // LESSONS 5 & 6
Lesson 5 (Audios A & B) : Sales Copywriting for Your Right Person's Buyer Type
Lesson 6  (Audios C & D) : Sales Copywriting with Your Voice Values
Week Three Screencast: One Sales Page, 4 Ways — watch me rewrite my own sales page copy for this course in language with stronger appeal for other Buyer Types
WEEK FOUR // LESSONS 7 & 8
Lesson 7 (Audios A & B) : The Techniques — 27 copywriting secrets for values-based businesses — from the 'hook' to the 'clincher' to the 'closer' and  everything in between, this Lesson is probably worth the price of the course itself
Lesson 8 (Audios C & D) : Copywriting Killers — a plethora of pitfalls that are overused, poseur-perfected, or otherwise played out
Week Four Screencast: Close-Up on The Techniques In Action
WEEK FIVE // Lessons 9 & 10
Lesson 9 (Audios A & B) : Teaching, Instructing, Elucidating: Your Sales Page as Client Education
Lesson 10 (Audios C & D) : Sales Page Pacing: When To Luxuriate & When To Chop, Chop
WEEK SIX // Lessons 11 & 12
Lesson 11 (Audios A & B) : Fleshing Out The World of Your Sales Page — ethically sourcing and strategically selecting photos and other images, experimenting with Buy Now buttons, and finessing the content-to-white-space ratio
Lesson 12 (Audios C & D) : — Meaningful Metrics to Help You Sell More & Better — split-testing, troubleshooting, and measuring what matters
BONUSES //
FIRST BONUS
Voice Values & Buyer Type Language Swipe File
SECOND BONUS
Orchestrate Your Launch // A customizable, no-panic timeline for setting up a successful launch, from soup to nuts.
So, to recap, your course experience includes:
12 Audio Class Mp3s with attractively formatted, easy-to-print written transcripts
4 video screencasts applying course insights to real world sales pages
TWO BONUSES: Voice Values & Buyer Type Language Swipe File, & Orchestrate Your Launch
Yes, you could hire The Voice Bureau or another copywriter to write your next sales page. We'd be honored to!
BUT knowing how absolutely vital sales copywriting is to the viability of your online business . . . knowing how much MORE you can communicate in a long form sales page (more content, yes, but more importantly, more depth and more clarity) than you can in one, short, hit-or-miss sales phone call or in one more bland, awkward, poorly lit in-person networking event . . . isn't it time to give your business that special edge?
(If I were making decisions on behalf of your brand, I'd want you to have this skill-and-insight set.)
This course is essential learning because  . . .
Sales copywriting is one of the most important ongoing business activities all solo and small business owners engage in.
Selling work you believe in to the Right People who really need and want it feels wonderful.
Earning a living from your work is essential, expected, and can be much more elegant than you might have thought.
Is this course what you're looking for? I hope so. But it may not be. Here's how you'll know . . .
Indicators you've got perfect timing to take this course:
you're ready to sell but you're NOT in desperation mode, needing your next launch to keep you and your household financially afloat
you sense that the missing piece in your business is feeling confident about writing your sales pages, or clear on how to go about it
you know the success of your business depends on enrolling the Right People in the right offers at the right time
Cost
       $495 USD    
View Your Cart Below   




Put the extra-intensified organic green tea capsules away. You get to sleep tonight!
I know what it's like to be up all night writing sales copy. It sucks! You promise yourself this is the last time I'm ever going to do it this way. But you can't seem to escape the cycle because you haven't yet learned another way to write your sales pages.
Stop the madness. End your frustration.
Writing the Conversational Sales Page is designed exactly for business owners like YOU, who want to write their own sales pages, but know there's something standing in their way.
You know you're a good writer. You have something of a natural facility with language. And you know your business. You believe that if you just had the right structure, framework, and insightful support, you could start writing your own sales pages much more easily (and maybe even with pleasure). . .
And you're right.
          What This Course is NOT:
I love clarity and think it's important to manage expectations. Here's what is NOT included in Writing the Conversational Sales Page:
a business coaching, business development, or offer development course
a tutorial of shopping cart or payment solution providers (I personally use e-Junkie and PayPal, which honestly are considered the not-so-sophisticated options for online selling)
information on what to do before you can sell something — like understanding what business you're in, growing your list, and nurturing a list of prospects through email
any tech or design elements, really, beyond talking about advantageous placement of elements, what works and why, etc. — we're focusing on copywriting, not coding
In other words, this course helps you write a strong, easy-to-say-yes-to sales page your Right People will adore, but we won't be focusing on tech or design stuff related to setting up your sales page, shopping cart, or payment method.
FAQs
// I REALLY WANT THIS MATERIAL BUT I'M NOT SURE WHEN I'LL HAVE TIME TO WORK THROUGH IT. HOW LONG WILL I HAVE ACCESS TO THE COURSE MATERIALS?
Forever! Once downloaded to your own computer or online storage, your course materials are yours to keep, use, and engage with forever — no expiration date.
After purchasing, you'll have five attempts to download the course materials via web link. More details on that after you enroll.
// I'M A SOLO BUSINESS OWNER. DOES THE COURSE MATERIAL APPLY TO ME?
Absolutely! The Voice Bureau (our own biz) is solo-owned and my company specializes in copywriting and brand voice development for values-based solo-owned businesses and small businesses. If this is you, you are definitely in the right place!
// MY BUSINESS IS STILL IN THE DREAMING/PLANNING PHASE. IS IT TOO SOON FOR ME TO ENROLL THIS COURSE?
Maybe. As a business owner (or an aspiring one) with a web presence, it's NEVER too soon to start learning the skill sets and mindsets that will make you a stronger copywriter, content creator, and marketer. However, when it comes to investments in learning, timing is everything. If you're not already launched or within 6 months of launching your business or website, I would probably recommend that you hold off and wait to purchase Writing the Conversational Sales Page until you are ready to implement.
// I'M A COPYWRITER or ANOTHER TYPE OF MARKETING PROFESSIONAL. AS A POTENTIAL COMPETITOR, DO YOU MIND IF I TAKE THIS COURSE?
As you probably know if you've been in the business for a while (or you'll learn soon enough if you're just starting out), there truly is plenty of work to go around. If you feel that you can learn something from me, I would be honored to teach you. That said, this material is proprietary to The Voice Bureau, and, while you are welcome to use it for your own writing — either personally or for your clients — it may not be repackaged and retaught as a part of your service offerings, or in private consulting work with your clients.
// I HATE WRITING. WILL THIS COURSE HELP ME LIKE IT MORE?
Oh, how I wish I could say yes. But honestly, probably not. This course is styled like an intensive. It's designed for business owners who face about the usual degree of reluctance to business writing: everyday resistance, occasional writer's block, fear that what you write won't be good enough. It's like taking a bath in All Things Sales Page. It's not going to break you, but it's also not for the faint of heart. At the same time, if you truly detest writing or even thinking about writing, it is probably not going to fundamentally re-wire you.
// I'M NOT SO TECH SAVVY. WHAT DO I NEED TO BE ABLE TO USE THE COURSE MATERIALS, & WHAT IF I RUN INTO A TECH SNAFU?
If you can click links, open files, and press PLAY on an Mp3 or a video, you have what you need to use the course materials. And if you get stuck or run into a snafu, our amazing Virtual Concierge is just a message away at
// DO YOU HAVE A REFUND POLICY OR A GUARANTEE?
I guarantee that you will be getting the best of my teaching, and I do not offer refunds. I offer a rich learning experience but I do not guarantee specific results, as participants will come to this course in all different seasons of life, phases of business, inclinations to implement, and levels of self-awareness. You are responsible for integrating and implementing the course material in your own way and in your own time.
// AFTER I PURCHASE, WHAT HAPPENS NEXT?
Watch your Inbox for a confirmation email. Click the link in the email to Complete Your Purchase. After clicking, check your inbox for an email to download your course materials. (You may also be redirected to this link after clicking Complete your Purchase — it depends on your browser.) The download page is password-protected — you'll receive your password in an email after you've completed your purchase.
Any questions that aren't addressed here? Email us at and we'll get back to you ASAP.
Cost
       $495 USD    
View Your Cart Below 



I'm honored that you want to learn from me. 
          ABOUT the COURSE CREATOR & FACILITATOR
                         // ABBY KERR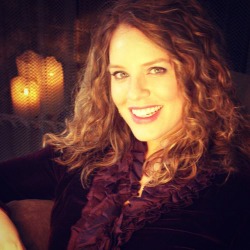 Abby is Founder of The Voice Bureau and Creator of the Voice Values paradigm for branding.
She's a brand voice specialist and in former professional lives was the founder and proprietor of an award-winning indie lifestyle boutique called THE BLISSFUL, and before that, a high school English teacher.
Abby is an Enneagram Type 4 INFJ Pisces whose Voice Values are Excellence, Power, Depth, Clarity, and Intimacy.
When she's not developing teaching and learning materials for The Voice Bureau, she's cooking at home, playing with her two French Bulldog-Boston Terrier mixes, and working on short fiction.
_______________________________________________________________________________________________
How to help spread the word  . . .

If you feel so moved, I'd be honored if you'd share Writing the Conversational Sales Page with your community or readership. 

HERE ARE SOME COPY-&-PASTE-ABLE POSTS TO GET YOU GOING. OUR HASHTAG IS #ConversationalSalesPage

Sales page writing just got a whole lot easier & more intuitive. #ConversationalSalesPage http://bit.ly/salespagecourse

Learn to write a #ConversationalSalesPage that speaks directly to *your* Right People: http://bit.ly/salespagecourse

Never dread writing your sales page again after taking @TheVoiceBureau's NEW course. #ConversationalSalesPage http://bit.ly/salespagecourse

The Voice Bureau's NEW #ConversationalSalesPage course will free up your sales page-writing flow. http://bit.ly/salespagecourse

I just joined @TheVoiceBureau's #ConversationalSalesPage course, a deep primer in selling with elegance & integrity. http://bit.ly/salespagecourse

I just joined @TheVoiceBureau's #ConversationalSalesPage course because my Right People are THAT important to me. http://bit.ly/salespagecourse

A 6-week course in writing a #ConversationalSalesPage your Right People will LOVE to buy from, from @TheVoiceBureau: http://bit.ly/salespagecourse

Learn to write sales pages that share the depth & uniquity of your very best work *&* connect with your Right People: http://bit.ly/salespagecourse

Calling all solo biz owners who need sales pages for their programs/services. @TheVoiceBureau's NEW course is for you: http://bit.ly/salespagecourse

Now within reach: a #ConversationalSalesPage that shares your best work & speaks astutely to your Right People. http://bit.ly/salespagecourse

 ___________________________________________________________________________________________
What Participants of Other Voice Bureau Courses Are Saying
"Abby will take you through the entire process at a pace that will leave you feeling confident about what you're doing. The audio transcripts and screencasts allow you to hear her voice and get to know how she works and thinks in a very personal way." — NAOMI DEN BESTEN
"Abby is an excellent teacher. Really top notch. Really, one of the best teachers I've ever experienced. Lots of examples and process to understand what needs to be done but enough room to customize it for yourself. Like having a trusted friend take you through what you need to know to go out and shine. There were so many ways to work with the material that any possible question was answered along the way." — DEIRDRE WALSH
"She guided our class in talking to our ideal clients, turning what could be a navel-gazing manifesto into a business-building tool." — LYNN BALDWIN-RHOADES
"Abby is warm, friendly, helpful, and collaborative. There is no feeling of 'power over' or Abby as guru, but one of walking alongside with a professional perspective to cheer you on to greater success." — HEIDI TAYLOR
"Learning from Abby is a pleasure in multiple ways, as the experience is always visually appealing, thought-provoking, and deeply educationally satisfying. She has a way of breaking down ideas and analyzing each portion in a genuine and open way that doesn't feel judgmental, but does feel like it pinpoints some things that are worth doing, and others that are not as beneficial or helpful." — PAIGE BALDWIN-ANDO
"Abby is incredibly knowledgeable about how copywriting and how to market yourself online. She is precise in her feedback but always careful to affirm and celebrate what is working before moving on to help you understand where/how you can improve your written word. A fabulous course, amazingly detailed yet broad, well-crafted materials and a wonderful group who engages in the Facebook community." — MO CLEARY
"I appreciated seeing pages that work and seeing ways that others can improve. The templates, story perspective, and 'must-have' elements are extremely helpful. I feel like I've finally found my Right People as a peer group through your courses." — STORMY SWEITZER
"Abby has a big intellect, with immense compassion and delicacy. She's full of thought-provoking teaching angles." — JANINA WAZ
"Abby is an excellent teacher. She really understands where her students are, and what they need to get to the next level. The very best thing about all of her classes is that they leave you feeling confident. You know what to do, how to do it, and how the techniques apply to your specific business. She helps us intuitive people put into words what matters most to us." — MIKI DEVIVO
"Abby is an extremely organized + transparent + informed teacher. The course deliverables were delightful, methodical, and helpful, and the flow of the course felt both organized and flexible." — LILLIE DIGNAN
"The concept of 'my Right People' makes so much more sense to me (on a deeper level) than 'my ideal client' which seems more surface-oriented or academic. I loved learning the nuances of making it about my business, yet ultimately about my Right People. Concrete details are key." — CARLA PYLE
"I am absolutely loving the slow, in-depth pace of the lessons as your voice and the transcripts lead us through. For once I'm able to roll around and marinate in the content instead of needing to revisit the lessons over and over." — REBEKAH QUINTANA
"I was just raving to a friend the other day about how perfectly paced and practically inspiring this course is. I adored the format. I would listen to the audios once, then either listen again or skim through the transcript to answer the reflection questions. They were short and manageable, yet still full of useful information." — ERIN KURUP
"These guidelines allow my copy to flow from a place that feels good to me to a place where my Right People need to be met. I have a plan and the inspiration to implement it! I look forward to writing to my Right People!" — AMY NEUHEDEL