The Voice Bureau Presents The E-Letter Atelier
The E-Letter Atelier is currently in our archives and not available for purchase. If you'd like to be notified when it becomes available again, be sure to sign up for our mailing list. We'll be in touch.
T h e   E – L e t t e r   A t e l i e r
Craft Your Solo-Owned or Small Business E-Newsletter From Concept to Content
Are you creating an at-the-café-table experience for your e-newsletter subscribers?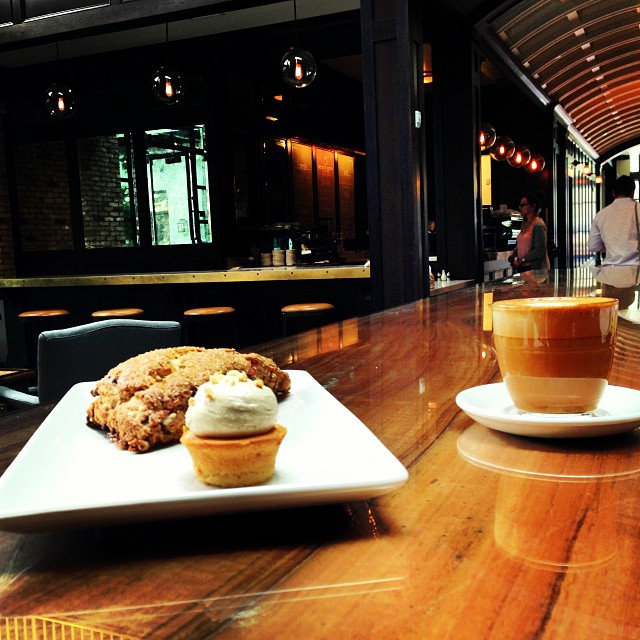 Let's talk about your Right People and your business's e-newsletter. The two go hand-in-hand, you know.
Your Right People are the people who don't just dig what you're doing in business, they don't just want to support you with tweets or Facebook shares or likes — they WANT TO BUY what you're selling, because they have undeniable need of it, or an unmistakable desire for it.
If they could invite you to their café table at their favorite little spot for a cuppa and some really great convo, they would. But instead, they invite you in to their inbox.
Their subscription is only for starters.

Between your Right People finding their way to your website and making a first purchase, there's a gap. It's the gap between their awareness of your solution . . . and their ongoing interest in it. It's the gap between knowing who you are and what you do . . . and totally feeling to their core WHY they want to buy from you.
Metaphorically, this gap is only as wide as the distance from one side of the café table to the other.
What would it do for your business to be able to close this gap — naturally, authentically, and meaningfully?
What if you could join your Right Person at the proverbial café table on a regular basis, sharing important news, providing welcome resources, and speaking clearly to their quiet needs and hidden desires?
Your business's e-newsletter is that café table.
Just imagine your Right Person sitting at her computer, mason jar of kombucha/carafe of black coffee/tall mug of mocha (with whip . . . lots of whip) at hand, hanging on your every word.
Here's what we'd know about her: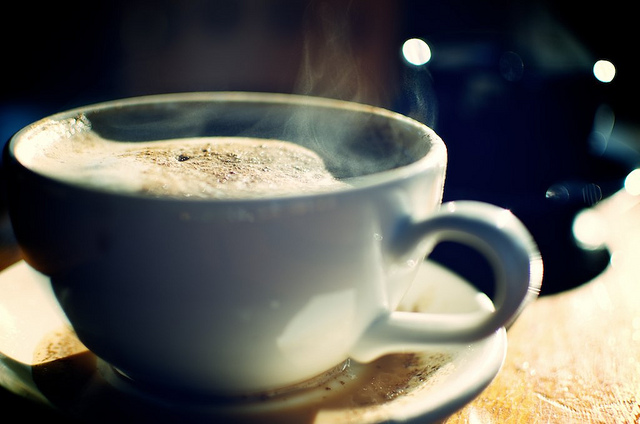 She'd call herself your raving fan before you've even launched your first offer.
She trusts your judgement.
She digs your aesthetic.
She sees you as an expert in your field.
And — you're the sort of person she'd love to be friends with.
Week after week and month after month, your pool of subscribers grows, as more and more Right People look forward to that special missive crafted distinctly for them. And when it comes time to hire a new coach, or t-shirt designer, or dog walker, you're right there, at the top of their minds.
This is what it looks like to have an e-letter that is an asset to your business.
Because of it, things in your business are starting to work. Or work better and better.
An e-letter you send regularly, or semi-regularly, or even irregularly regularly, is one of the best ways there is to keep in touch with your Right People. Most marketing mavens would say it's THE best way. And from personal experience, I agree.
Consistently returning to the café table . . .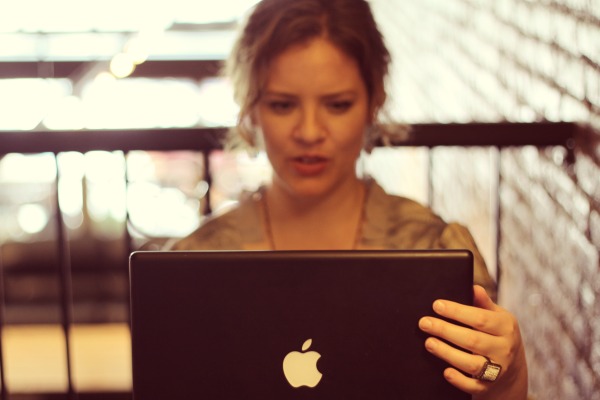 The Voice Bureau's e-letter is called Insider Stuff. I've been writing it faithfully (sometimes just semi-faithfully) since early 2006 when I started my freelance copywriting business, and now Katie has taken up the mantle. My e-letter is one of the most-remarked upon things about my business. I get lots of feedback about what high quality content I share, and many subscribers have told me it's one of the few e-letters they stay subscribed to anymore, or that they consistently read.
The truth is: I've not always been as consistent as I would've liked with my own e-letter. But consistently, my e-newsletter subscriber list grows (and grows WELL), and yes, most of my buyers and most passionate brand supporters are my e-letter subscribers.
I haven't rigorously studied the math of making your e-newsletter sending more successful. I don't track my metrics like a bloodhound, and I don't encourage my clients to do so, either. (Unless, you know, that's your thing.) While best practices are worth looking at, I don't believe we solo and small business owners should live and breathe by them.
What I can teach you: how to teach you to tune in to your Right People and what they want from you, before you've even had a client to your name. And: how to write for connection, for meaning, and for impact.
As a creator, you want your work to feel meaningful. As a business owner, you want your work to be profitable. And in small, values-based business, profit is one sign of meaningful, effective connection.
     The money's in the list, they say. So is the magic.
Most marketing mavens say that you need an e-newsletter. You need a list of subscribers who have given you permission to keep in touch with them.
The money's in the list, they say. Why do they say this? They're pointing to the Pareto Principle, or "the 80/20 rule," AKA "the law of the vital few."
It goes like this: 20% of anything is 80% of everything.
Here's what that means in terms of your business and your brand:
80% of your sales come from 20% of your clients
80% of what people remember comes from 20% of what you're putting out there
80% of your results come from 20% of your efforts
In other words, your e-newsletter subscribers are, most of the time, your Right People. They're highly interested. Deeply engaged. Eminently curious. And much more inclined to actually buy your products or services than someone NOT subscribed to your e-letter.
Seriously.
The 80/20 rule points to a need for CONSISTENCY around something good. Something memorable. Something meaningful. Something that has impact. Sending out a good e-letter with some regularity is one way you can be consistent, memorable, meaningful, and make an impact.
Imagine connecting with your Right People in a way that makes a small but marked difference in their lives, every week or every month, and that helps them prepare to buy from you — and doing it with pleasure, peace, and power.
If you could beautifully crack the code on what it takes to communicate via email with your Right People consistently, elegantly, intentionally, usefully, and with pleasure — would you want to?
If so, The Voice Bureau's E-Letter Atelier is for you.
Here are the questions you probably wrestle with when it comes to your own e-letter habit (or want of a habit):
Does my e-newsletter need a "free gift" for subscribers?
What do my people really want to read from me?
What does consistency look like for my brand?
How long or dense should an e-newsletter be?
Should I talk about what's going on in my own business, and/or curate content from others?
How self-promotional should I be in each newsletter? How often is too often to self-promote?
What's an "open rate" and a  "click-through rate," and what are "good" rates versus "bad" rates?
How often is too often to send? How long can I go between sends without people forgetting they subscribed and then unsubscribing?
How do I know if unsubscribes are pointing to something I need to change?
How do I recover from missing a week — or five?
     How Learning Takes Place in The Atelier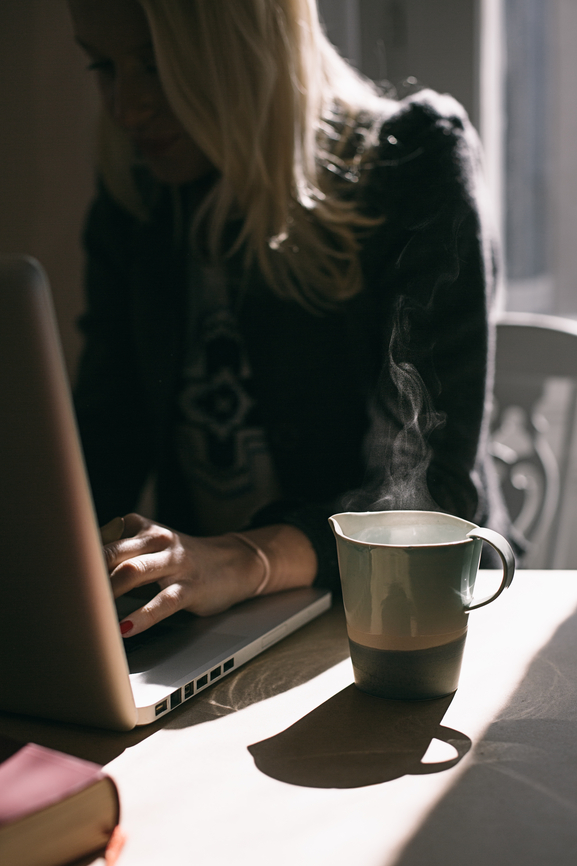 The E-Letter Atelier is a self-paced course structured for a 6-week implementation, but really, you could blitz through it in one focused weekend, or spread it out over any length of time you choose. 'Self-paced' means you can enroll anytime, work at your own pace, and if you want to, join in conversation anytime with other participants inside a private Facebook group. You'll receive all of your course material in one fell swoop shortly after purchasing. There are 12 Audio Classes (Mp3s) and each one has a written transcript to go with it — beautifully formatted and easy to print.
There's also a private Facebook group where Atelier members can connect with one another and with me. The Facebook group is open 24/7, all year through, for continual peer support and support of Atelier members.
Ready to see exactly what you'll learn?
Here it is:
Our 12-Lesson Atelier Syllabus
After purchasing, you'll receive 12 Audio Classes (Mp3s) with attractive and easy-to-print written transcripts, delivered in a downloadable file via email. Your learning will be supported by me and your peers via our private Facebook group (which is optional to participate in).
WEEK ONE // LESSONS 1 & 2
Lesson 1 : Approaching your e-letter using the The Voice Bureau's signature 'jewel box' approach to business and branding
Lesson 2 : Finding your purpose for having an e-letter
WEEK TWO // LESSONS 3 & 4
Lesson 3 : Brainstorming and identifying the best guiding concept for your e-letter
Lesson 4 : Deciding on your opt-in gift and defining its scope
WEEK THREE // LESSONS 5 & 6
Lesson 5 : Creating the right container for your content
Lesson 6 : Surveying the 3 most popular containers (with templates)
WEEK FOUR // LESSONS 7 & 8
Lesson 7 : Developing your understanding of how your Voice Values inspire your e-newsletter
Lesson 8 : Naming your e-newsletter — best practices in provocation, connection, and copywriting
WEEK FIVE // LESSONS 9 & 10
Lesson 9 : Creating content that's memorable, meaningful, and motivating
Lesson 10 : Best practices in email marketing and e-newsletter writing
WEEK SIX // Lessons 11 & 12
Lesson 11 : Designing a schedule and a rhythm that suits you, satisfies your Right People, and serves your business & creating a system for writing your e-letter consist ently
Lesson 12 : Dealing with inconsistencies, email 'fails,' and unsubscribes
BONUSES //
The Oeuvre of the E-Letter

 – tips and insights from beloved (and consistent) solo and small business owner e-letter creators: web designer and author 

Paul Jarvis

, short story writer and creator of 

Story Is a State of Mind

 

Sarah Selecky

, coach and retreat leader 

Hannah Marcotti

, creative writing teacher 

Chris Kay Fraser

 of Firefly Creative Writing, career coach 

Laura Simms

, embodiment teacher 

Gini Martinez

, business coach

 Corrina Gordon-Barnes

, Curvy Yoga teacher 

Anna Guest-Jelley

, life coach and creator of The Coaching Blueprint 

Kate Swoboda

, Plum Deluxe lifestyle brand founder 

Andy Hayes

, coach and retreat hostess 

Rachel W. Cole, life advisor and Blissbombed creator Stephanie St. Claire, and more! (Want this e-book now? Get it here.)
4-Week Implementation Challenge for putting your learning in action — perfect for those who have completed all course material
     So, to recap, your Atelier experience includes:
12 Audio Class Mp3s with beautifully formatted, easy-to-print written transcripts
A private Facebook group where Atelier members can connect, share insights, and seek feedback from others
BONUS: The Oeuvre of The E-Letter — an e-book filled with personal insight and tips from some of the web's most beloved, consistent, and successful solopreneur and small business email marketers out there         
BONUS: 4-Week Implementation Challenge to support doing the work                   
     The Atelier is ideal for . . .
values-based business solo and small business owners, meaning, your clients' experience is every bit as important to you as their results and your bottom line
business owners who intend to write their own e-newsletters rather than hiring a copywriter to handle it
business owners who consider themselves average to strong writers — because the course focuses on higher level writing concepts and techniques, NOT basic writing mechanics or nuts and bolts
Payment Options
View Your Cart Below
     What This Course is NOT:
I love clarity and think it's important to manage expectations. Here's what is NOT included in The E-Letter Atelier:
A tutorial of email service providers (I recommend Aweber or MailChimp, both of which have stellar How To sections)
Help with laying out and designing your e-newsletter content
Information on designing or formatting your opt-in form
Any tech or design elements, really — we're focusing on content, not presentation
In other words, this workshop helps you conceptualize and create your ongoing e-newsletter content, but we won't be focusing on tech or design stuff.
FAQs
// I REALLY WANT THIS MATERIAL BUT I'M NOT SURE WHEN I'LL HAVE TIME TO WORK THROUGH IT. HOW LONG WILL I HAVE ACCESS TO THE COURSE MATERIALS?
Forever! Once downloaded to your own computer or online storage, your course materials are yours to keep, use, and engage with forever — no expiration date. 
After purchasing, you'll have five attempts to download the course materials via web link. More details on that after you enroll.
// I'M A SOLO BUSINESS OWNER. DOES THE COURSE MATERIAL APPLY TO ME?
Absolutely! The Voice Bureau (our own biz) is solo-owned and specializes in brand voice development for values-based solo-owned businesses and small businesses. If this is you, you are definitely in the right place!
// MY BUSINESS IS STILL IN THE DREAMING/PLANNING PHASE. IS IT TOO SOON FOR ME TO ENROLL THIS COURSE?
Maybe. As a business owner (or an aspiring one) with a web presence, it's NEVER too soon to start learning the skill sets and mindsets that will make you a stronger copywriter, content creator, and marketer. However, when it comes to investments in learning, timing is everything. If you're not already launched or within 6 months of launching your business or website, I would probably recommend that you hold off and wait to purchase The E-Letter Atelier until you are ready to implement.
// I'M NOT SO TECH SAVVY. WHAT DO I NEED TO BE ABLE TO USE THE COURSE MATERIALS, & WHAT IF I RUN INTO A TECH SNAFU?
If you can click links, open files, and press PLAY on an Mp3, you have what you need to use the course materials. And if you get stuck or run into a snafu, our amazing Virtual Concierge is just a message away at
// DO YOU HAVE A REFUND POLICY OR A GUARANTEE?
I guarantee that you will be getting the best of my teaching, and I do not offer refunds. I offer a rich learning experience but I do not guarantee specific results, as participants will come to this course in all different seasons of life, phases of business, and levels of self-awareness. You are responsible for integrating and implementing the course material in your own way and in your own time.
// AFTER I PURCHASE, WHAT HAPPENS NEXT?
Watch your Inbox for a confirmation email. Click the link in the email to Complete Your Purchase. After clicking, check your inbox for an email to download your course materials. (You may also be redirected to this link after clicking Complete your Purchase — it depends on your browser.) The download page is password-protected — you'll receive your password in an email after you've completed your purchase.
Any questions that aren't addressed here? Email us at and we'll get back to you ASAP.
Payment Options
 View Your Cart Below
I'm honored that you want to learn from me. 
          ABOUT the COURSE CREATOR & FACILITATOR
                         // ABBY KERR
Abby is Founder of The Voice Bureau and Creator of the Voice Values paradigm for branding.
She's a bran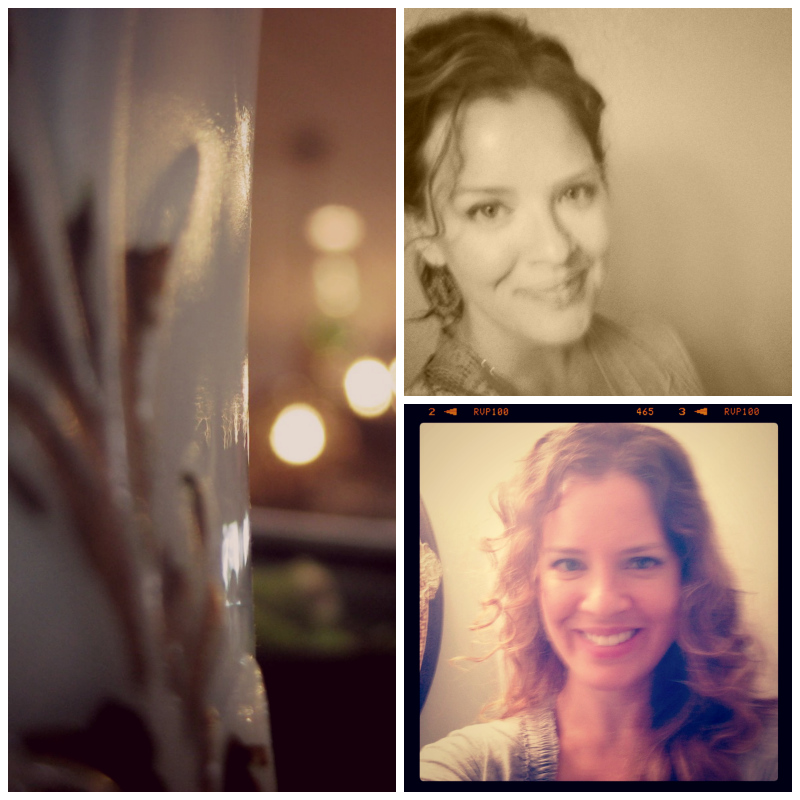 d voice specialist and in former professional lives was the founder and proprietor of an award-winning indie lifestyle boutique called THE BLISSFUL, and before that, a high school English teacher.
Abby is an Enneagram Type 4 INFJ Pisces whose Voice Values are Excellence, Power, Depth, Clarity, and Intimacy.
Abby writes The Voice Bureau's weekly-ish e-letter, Insider Stuff, about which subscribers have said:
"Being on your insiders list makes me feel like I got a backstage pass"
"Thank you for sharing the awesomeness of you and of the web in your newsletters. I look forward to opening your emails and seeing what mind- and world-expanding things you'll include this time. Always inspirational."
"Yours is one of the very few newsletters I subscribe to and read every word of. :)"
"Brilliant, brilliant, all the brilliant!"
When she's not developing teaching and learning materials for The Voice Bureau, she's experimenting with recipes, continually recommitting to her relationship with writing fiction, playing with her two French Bulldog-Boston Terrier mix dogs, and exploring moody Seattle, Washington she calls home.
_________________________________________________________________________________________________
What Participants Are Saying
________________________________________________________________________________________________
How to help spread the word  . . .

If you feel so moved, I'd be honored if you'd share The E-Letter Atelier with your community or readership. 

HERE ARE SOME COPY-&-PASTE-ABLE POSTS TO GET YOU GOING. OUR HASHTAG IS #ELetterAtelier.

I'll soon be creating that "at-the-café-table" feel for my e-letter subscribers. #ELetterAtelier  http://bit.ly/VBatelier

I'm excited to build better connections with @TheVoiceBureau's #ELetterAtelier. http://bit.ly/VBatelier

Inspired to reach my Right People thanks to @TheVoiceBureau's #ELetterAtelier. http://bit.ly/VBatelier

.@TheVoiceBureau's #ELetterAtelier will take your e-newsletter from napkin scribbles to inbox gold. http://bit.ly/VBatelier

I just joined @TheVoiceBureau's #ELetterAtelier because I want to write content my readers crave. http://bit.ly/VBatelier

I just joined @TheVoiceBureau's #ELetterAtelier for a newsletter that inspires and enthralls. http://bit.ly/VBatelier

I just joined @TheVoiceBureau's #ELetterAtelier to turn casual readers into devoted fans – & clients. http://bit.ly/VBatelier

I just joined @TheVoiceBureau's #ELetterAtelier because connecting with clients doesn't have to be painful. http://bit.ly/VBatelier

I just joined @TheVoiceBureau's #ELetterAtelier because I have something to say – & my Right People want to hear it. http://bit.ly/VBatelier

Peaceful, prolific email marketing? @TheVoiceBureau can get you there. #ELetterAtelier http://bit.ly/VBatelier
P.S. I'd love for you to have a look at The Oeuvre of The E-Letter, the bonus e-book that comes with this course. Get it here.
Deep gratitude to Mighty Travels for the Creative Commons license of this photo, and also to Bark for the use of this photo.