Write Your Authentic About Page
Write Your Authentic About Page
A self-paced online course for solo & small business owners
          Nobody can reach your Right People quite like you can. You sense this.
But something's been holding you back from writing your About page.
Maybe it's self-consciousness. The prospect of writing a web page TOTALLY ABOUT YOU makes you feel vulnerable and exposed. What if your self-told story fails to connect with your desired clients and customers?
Or maybe it's the sheer volume of copywriting resources out there, and your lack of time and bandwidth to comb the web for the helpful gems that'll unlock your writing flow.
Maybe it's the time factor — if you had a basic structure that felt good, you could take it and run, but until that day comes, you just feel stuck on where to begin. And as a business owner, there are so many other things to do.
When it comes to copywriting, I (Abby) have noticed that the #1 stumbling block of The Voice Bureau's highly intelligent and empathetic clientele is the About page. That's why I've created a course to help you move through confusion, indecision, and the ever-changing cloud of "best practices" to move you STRAIGHT toward what will work for your About page.
I bet you're a proficient enough writer — my past experience as a high school English teacher tells me that most people (yes, even struggling students) are MUCH better natural writers than they think they are. Everybody has a voice. You can trust your voice.
What most people NEED — including the hundreds of small business owners I've worked with over the last four years — is structure, organization, and narrative flow.
They WANT to learn the art and structure of the authentic About page.
They want peace in the process and the product.
Sound like you?
This self-paced course, Write Your Authentic About Page, is designed to give you just that.
          Your authentic About page:
sounds like you, not your mentor or copywriter
is written with clear intentions
gives site visitors a sense of your personality
relies on natural, authentic language — not jargon or made-up words
invites your Right People to do something
takes a strong stance on a unique perspective you hold
is PLEASURABLE to read and write
If it's time for you to write and publish your authentic About page, I can help you start and finish the process.

          In this 8-lesson, self-paced online course, you'll learn:
WHO reads your About page, why and when they read it in the arc of their buying journey, and what they're looking for
WHAT the basic elements of an About page are — and which elements are optional, nice to have, or not needed at all
WHEN to share details of your personality versus your business story versus talking about your Right People
WHERE to place your opt-in, your Calls to Action, your headshot, and your "mood" photo(s)
HOW to uncover your best raw material during the writing process
WHY you shouldn't ask your romantic partner, best friend, or mom to give you feedback on your About page
As a small business owner myself, I write my own website copy, too. I can cop to the sensitive, thinking business owner's propensity to dither over details, to mull over meaning, and to unintentionally overcomplicate the process of writing the all-important About page.

The beautiful, freeing thing is: once you learn basic structure and core elements, and you find a focus for writing, and a sense of what will make your About page a compelling read for your Right People, it becomes much easier and more pleasurable to get started. Not to mention, to finish and publish it.
       I get it. I'd love to help make it easier.  
Ready to see what you'll learn? Here it is:
YOUR 8-LESSON COURSE SYLLABUS
You'll receive 8 lessons of original audio content with written transcripts and screencasts (videos), plus writing templates, delivered in a file via email. You can work through the material at your own pace — do it over the course of a week, a month, or even longer.
LESSON ONE //
Philosophy of an authentic About page
The purposeful magic of narrative flow — what it is, how it works, and how to tap into it
LESSON TWO //
8 elements every great About page must have
Screencast Tour (narrated video) of effective About pages from multiple industries — from indie retail to life coaching to 'creator in the garret' brands
LESSON THREE //
4 elegant, approachable About page templates you can adapt for your business
Lesson 4 content provides a blueprint for the rest of the course. Each lesson following will 'unpack' these templates and teach you how to adapt them for your own business and brand.
LESSON FOUR //
7 no-fail idea-generating exercises to help break down writer's block
round-up of my favorite resources for keeping your writerly mind inspired and engaged
LESSON FIVE //
subtle but powerful copywriting techniques that strengthen your writing, help site visitors stay engaged, and get your Right People clicking
Copywriter's Tip Sheet: a rundown of priceless advice for DIY'ers from pro copywriters who write stellar About pages before breakfast
LESSON SIX //
3 ways to test the success of your About page
3 Screencast Critiques: narrated video tours of previous course participants' in-progress and published About pages, pointing out what's working and what could be improved according to course content
LESSON SEVEN //
the 6 most common About page faux pas & how to avoid them
LESSON EIGHT //
5 ways to make sure your About page works hard for your business day after day
how to know when it's time to rewrite your About page
YOUR COURSE EXPERIENCE INCLUDES:
8 audio lessons, with written transcripts, delivered by email — clear and succinct, without sacrificing depth

4 screencasts (pre-recorded videos), in which I discuss and critique actual About pages from the web and from course participants' own sites

BONUS 1: Home Page Know-How, a mini guide to writing a home page that serves as a great "front porch" — includes tips for traditional Home pages (home pages with copy on them) and content-driven Home pages (often where the blog is the Home page)

BONUS 2: Wrap-Up Q&A Call Mp3 — a pre-recorded call in which I respond to previous participants' questions about course teachings and how to apply them in their own copy
This course is perfect for:
DIY'ers and self-starter business owners who want to learn basic About page structure, philosophy, and narrative flow

people who have overwhelmed themselves by over-thinking the writing process and need About page clarity in an easy-to-digest, fun-to-follow format

business owners with great follow-through but a modest budget

people who want to learn a few good copywriting techniques, plus a bevy of key mindsets, that will not only strengthen their About page but many future business writing projects to come
Cost
$225 USD
View Your Cart Below

     What This Course is NOT:
I love clarity and think it's important to manage expectations. Here's what is NOT included in Write Your Authentic About Page:
one-to-one coaching or peer workshopping of written drafts
an exhaustive survey course of copywriting techniques
a primer on the structure of any other website page (other than the About page)
a business coaching or business development course

FAQs
// I REALLY WANT TO TAKE THIS COURSE BUT I'M NOT SURE WHEN I'LL HAVE TIME TO WORK THROUGH THE MATERIAL. HOW LONG WILL I HAVE ACCESS TO THE COURSE MATERIALS?
Forever! Once downloaded to your own computer or online storage, your course materials are yours to keep, use, and engage with forever — no expiration date.
After purchasing, you'll have five attempts to download the course materials via web link. More details on that after you enroll.
// I'M A SOLO BUSINESS OWNER. DOES THE COURSE MATERIAL APPLY TO ME?
Absolutely! The Voice Bureau is solo-owned and specializes in brand voice development for values-based solo-owned businesses and small businesses. If this is you, you are definitely in the right place! You'll receive FOUR flexible, customizable About page templates that can be adapted and iterated to YOUR size of business, your product-and-service mix, and your industry. I'm highly confident that whatever business structure you have or are planning to have, this course material will be helpful to you.
// MY BUSINESS IS STILL IN THE DREAMING/PLANNING PHASE. IS IT TOO SOON FOR ME TO TAKE THIS COURSE?
Nope. As a business owner (or an aspiring one) with a web presence, it's NEVER too soon to start learning the skill sets and mindsets that will make you a stronger copywriter. We all have to tell our business story. This course will help you do that more effectively, efficiently, elegantly, and with more pleasure.
// I'M NOT SO TECH SAVVY. WHAT DO I NEED TO BE ABLE TO USE THE COURSE MATERIALS, & WHAT IF I RUN INTO A TECH SNAFU?
If you can click links, open files, and press PLAY on a video or Mp3, you have what you need to use the course materials. And if you get stuck or run into a snafu, our amazing Virtual Concierge  is just a message away at
// ABBY, ARE YOU AVAILABLE TO PERSONALLY WORK WITH ME ON MY ABOUT PAGE DURING OR AFTER THE COURSE?
I don't currently support clients in this way, but The Voice Bureau's Creative Director Katie does have a limited number of Copy Consulting spots available each year at a special price for course participants. Once you've purchased the course, feel free to email us at for more details.
// DO YOU HAVE A REFUND POLICY OR A GUARANTEE?
I guarantee that you will be getting the best of my teaching, and I do not offer refunds. I offer a rich learning experience but I do not guarantee specific results, as participants will come to this course in all different seasons of life, phases of business, and levels of self-awareness. You are responsible for integrating and implementing the learnings from this course in your own way, and in your own time.
// AFTER I PURCHASE, WHAT HAPPENS NEXT?
Watch your Inbox for a confirmation email. Click the link in the email to Complete Your Purchase. THEN click the link on the Complete Your Purchase page to download your course materials. The download page is password-protected — you'll receive your password in an email after you've completed your purchase.
Any questions that aren't addressed here? Email us at and we'll get back to you ASAP.


Cost
$225 USD
View Your Cart Below
I'm honored that you want to learn from me. 
          ABOUT the COURSE CREATOR & FACILITATOR
                         // ABBY KERR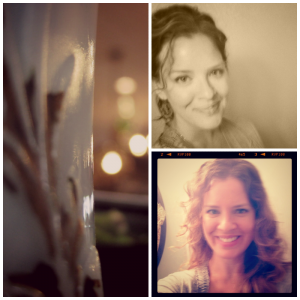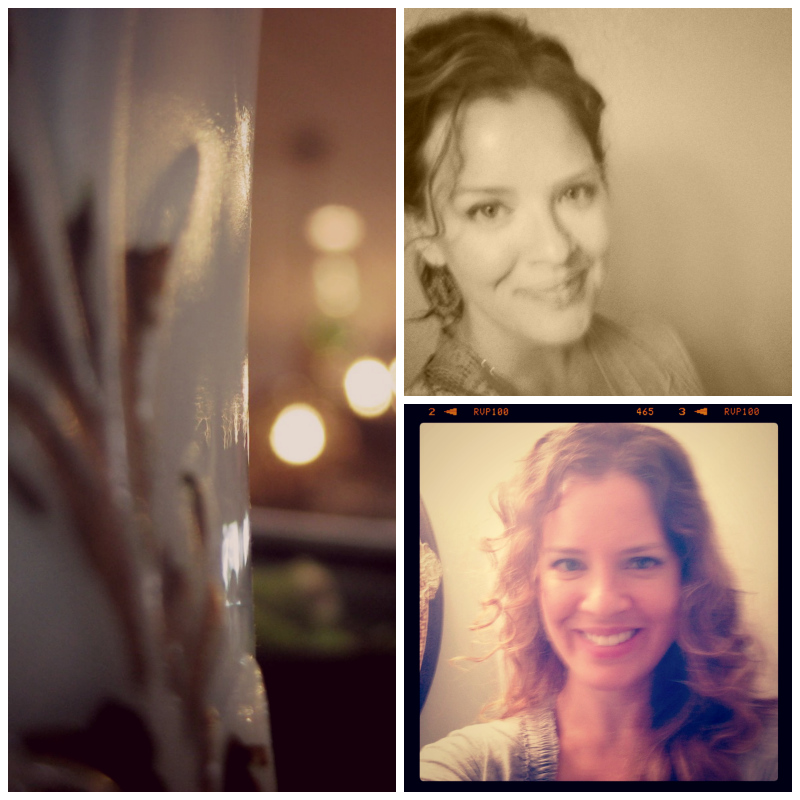 Abby is Founder of The Voice Bureau and Creator of the Voice Values paradigm for branding.
She's a brand voice specialist and in former professional lives was the founder and proprietor of an award-winning indie lifestyle boutique called THE BLISSFUL, and before that, a high school English teacher.
Abby is an Enneagram Type 4 INFJ Pisces whose Voice Values are Excellence, Power, Depth, Clarity, and Legacy.
When she's not developing teaching and learning materials for The Voice Bureau, she's experimenting with recipes, playing with her two French Bulldog-Boston Terrier mix dogs, and exploring neighborhoods around Seattle.
_________________________________________________________________________________________________
What Participants Are Saying


_______________________________________________________________________________________________
           How to help spread the word  . . .

If you feel so moved, I'd be honored if you'd share Write Your Authentic About Page with your community or readership. 

HERE ARE SOME COPY-&-PASTE-ABLE POSTS TO GET YOU GOING. OUR HASHTAG IS #AuthenticAboutPage.

Checking out @TheVoiceBureau's course, #AuthenticAboutPage. http://bit.ly/TVBWYAAP

Ready to write your #AuthenticAboutPage? Check out this course: http://bit.ly/TVBWYAAP

Just registered for @TheVoiceBureau's #AuthenticAboutPage course: http://bit.ly/TVBWYAAP

Here's a self-guided course on writing your #AuthenticAboutPage: http://bit.ly/TVBWYAAP

Cut through the haze of best practices & finally write your #AuthenticAboutPage: http://bit.ly/TVBWYAAP

A copywriting course from @TheVoiceBureau — for your About page! http://bit.ly/TVBWYAAP

Time to start (& finish) your #AuthenticAboutPage? This can help: http://bit.ly/TVBWYAAP

Yep, the About page really is the hardest page to write. Here's a course to help business owners: http://bit.ly/TVBWYAAP