The Voice Bureau Presents Right People Rules
         

There's a 

hidden yet powerful relationship between your innate brand voice & why people hire you. 
Not just any people — your brand's Right People.
When you think of your business, you think not only of doing what you love for a living, but of doing it for and with your clients.
And when you think of your ideal clients . . . you smile.
You're thinking of those rare and wondrous individuals who get what you're about, who dig what you're doing, who offer supportive and encouraging feedback, who help promote your brand in the marketplace.
          These are the Right People who quickly discern that YOU are exactly what they've been waiting for — & they couldn't be happier to pay you full market price or better for your time, expertise, products, and services.
Well-versed marketers know that a functional and meaningful ideal client profile is foundational to any solid marketing strategy. And I agree! After all, The Voice Bureau has led the way in teaching buyer typing strategies to values-based business owners over the past several years. 
What we know: you have to understand WHO you're trying to attract in order to draw them toward you. Otherwise, client attraction is like trying to spot a diamond nestled in the forest floor. It becomes . . . an extremely rarefied experience.
We KNOW ideal client profiling works, and it works best when we connect our Right Person's experience to who we are and how we want to show up. Until we make that connection, our business life isn't as rich, satisfying, or sustainable as it could be.
So while it's highly possible you've served a rogue ideal client or two over the years (lucky you and lucky them), it's just as possible that your notions about what makes them oh so right are foggy and based on assumptions.
Is it time to get clearer on who wants to buy from you, and even more importantly, why?
SEE IF ANY OF THESE SOUND LIKE YOU:
♠ You know you've served some great clients, but when you're staring down the barrel at a creative writing exercise about said clients, that pithy yet full-bodied description feels really hard to extract.
♠ The WHO, for you, just feels intuitive, and the magic glue that holds it all together seems invisible. 
♠ You just 'know them when you see them.' But over the past however long, you've had your head down, building your business. You have an assistant now and maybe a tiny team, and you want to hand over more responsibility to them for taking care of clients. But until now, you haven't had the perfect tool with which to train your team to spot your brand's Right People like you can.
♠ You're a new or aspiring business owner who hasn't yet served Client Numéro Un. (That's okay! It's actually kind of perfect.) You'd like to get clear on who you're serving before you start building a brand to reach this person. (That, by the way, is an EXCELLENT idea.)  It's never too soon to invest in client-attraction insights, before making even bigger investments down the road in branding, copywriting, design, etc.
         

Wherever you and your business are today, before you can step into the next phase of your destiny, you need some clarity.
You need the clarity that comes when you can put into words what is already working for you. 
TRUTH: The internet has a keen-eyed way of serving up just the Right People to our websites and our social media profiles when we send the right signals clearly and consistently. You've done your research, or you have a hunch, and you believe this to be true.
          If crafting

better-converting web copy, more engaging content, or targeting a specific audience with a truly dreamy Facebook ad for your new signature program are in the cards for you this year, you've got to know exactly who you're trying to reach.
When you're ready and willing to get wildly clear, you're ready to learn your Right People Rules.
What if spotting your Right People — your dream clients & customers — in the wilderness of the marketplace felt . . . easy?
Not just to you, but to your team, your supporters, and your brand advocates?
And what if drawing those clients to you . . .  just by being you, at YOUR BEST in a brand that feels like YOU and embodies what you believe . . . wasn't just easy, but inevitable?
It's time to take the mystery out of understanding your brand's ideal readers, clients, & customers.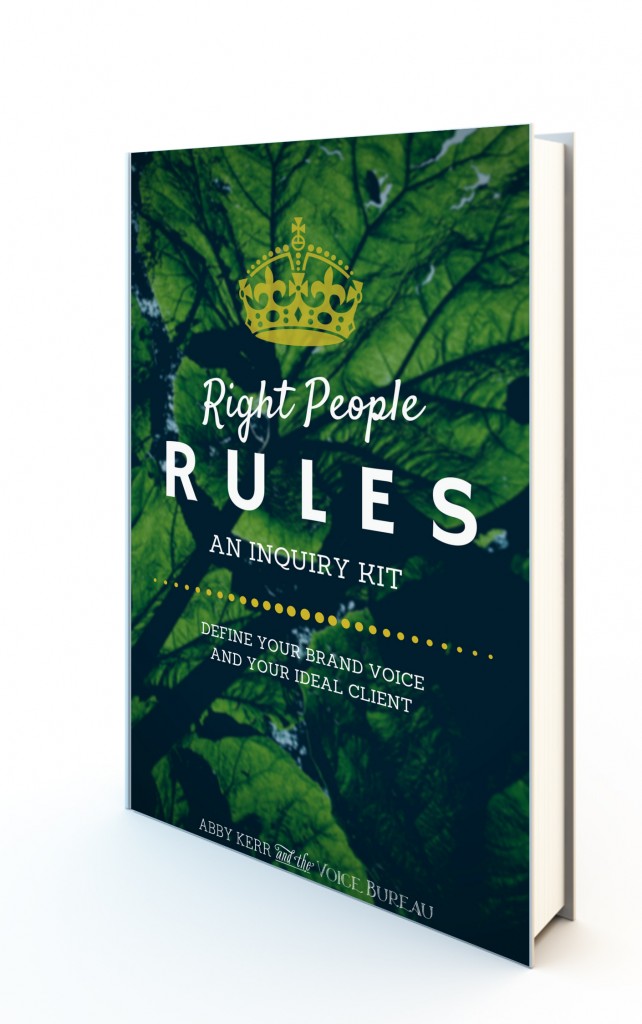 You see, there's a method to the madness of ideal client profiling. At The Voice Bureau, we're masters of the art, the science, and the psychology of why your clients want to buy from YOU. And we want you in on this mission!
Right People Rules helps you crack the code on identifying those dream clients you could use a dozen or a hundred or a thousand more of.
What is Right People Rules?
Right People Rules is a self-guided digital inquiry kit. It's part e-book, part self-assessment, part written reflection, all pointed toward helping you hone in on ideal client clarity.
The price is $125 USD.
Shortly after purchase, you'll receive a beautifully designed, all-in-one-piece digital download (PDF), complete with teachings of important Right People concepts, plus in-depth assessments, exercises, and worksheets for immediate personalization of what you're learning.
You'll go beyond avatars and personas as you've seen them before and into the real fabric of who you are, and how that meets your Right People right where they are. Yes, branding and content creation just got a whole lot easier.
You'll figure out who your Right Person is and who she wants to become. You'll taste the alchemy that makes you a great fit for one another. (It's a nice little sip.)
You've never seen your Right Person quite like this before. We promise.
         

What's Inside:
♠ ONE fully-designed 50-page+ e-book full of inside knowledge, nuanced insights, and freakishly accurate a-has — you'll be able to immediately & specifically apply what you learn to your business & brand . . . even before you've ever launched or sold a thing.
♠ FOUR in-depth, amazingly resonant assessments to decipher your brand voice, your ideal client profile, & more (who doesn't love a good quiz?)
♠ SCADS of inquiry questions to prompt your written reflection. You'll make the leap from intuiting & perceiving to leading & implementing in no time.
♠ a DOZEN Right People Rule-Starters to help you define your ideal client & how your brand intends to engage & relate to them
♠ PLENTY of point-by-point worksheets to support your thought process & keep you organized every step of the way
♠ resources GALORE to keep you inspired, on-track, learning, & creating content that is aligned and ready for your Right People
          YOUR BIG TAKEAWAY:
After working through your inquiry kit, you'll understand exactly why your Right People are likeliest to buy from YOU. Once you know, imagine how much easier it'll be to design your whole brand experience for them and share it with the world who can rally in your support.
If you've been wrestling with questions like these . . .
 ♠ how do I know — I mean, really know, not just talk the talk — who my Right People are?
♠ if I use my imagination to dream up an ideal client 'persona,' how can I be sure this person exists?
♠ what makes a prospect (i.e. someone who contacts me about working together) my Right Person? what tips the scales and makes her want to work with ME? what's that special, unnameable something that tells her we're a great fit?
. . . then Right People Rules is right up your alley.
          What You'll Be Able to DO After Working Through Right People Rules
The Intangibles
♠ existing business owners will see their own Right People patterns, and aspiring & new business owners will find their patterns for the first time — even before they've ever served a client!
♠ a sense of how you're already showing up when you're at your BEST and most powerful in your brand & how that exactly overlays what your Right People are looking for 
♠ confidence-boosting insights, mindsets, & skillsets to help you connect with readers, customers, clients, and likeminded colleagues & collaborators
The Tangibles
♠ a detailed, functional, meaningful profile of the Right Person best suited to you, your work, and the relationship you want to have with clients and customers
♠ a set of 12 well-written Right People Rules to guide your now-and-future branding decisions
♠ meaningful questions you can return to when you need to rework the way you're working
         

Articulate 

the as-yet-unnameable essence of your BEST client connections. Find YOUR Right People patterns and put them to work in your business.
Define your Right People Rules.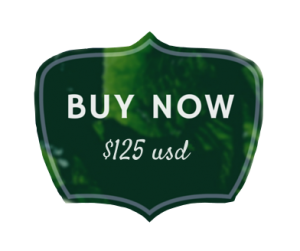 Our unabashed bias about working with your Right People in business:
At The Voice Bureau, we REFUSE to sacrifice depth and nuance for the one-size-fits-all. If you've taken a course with us, you know that we ADORE detail and see every brand, in its way, as an exception to the rule . . . after your brand has defined its own rules, that is.
Before you can go rogue on best practices, you have to know what you're working toward and who you're serving, BECAUSE . . . 
All best practices need to be optimized to your business, to your way of working and relating, and to your Right People's needs, wants, & preferences.
Our inquiry kit is the foundation of defining your brand on your own terms.
CAVEAT FOR THE CURIOUS:
How long should this getting-clear-on-my-ideal-client process take?
We suggest you don't over-complicate your Right Person profiling — it shouldn't take you six months to create that profile and get going. But neither do we want to gloss over the richness that is there, waiting to be revealed. All of branding is part art, part science, and part psychology — and understanding your ideal buyers is an indispensable part of building a solid brand!
          Let us help you get clear.
Everything we put into this inquiry kit is in service of your No. 1 Goal: understanding who will buy from you and why.
Right People Rules gives you just the right balance between keeping Right Person profiling simple, and honoring the complexity that's a necessary part of it. Sure, you're incredibly talented and you CAN probably serve many types of people well in your business, but your work becomes even more rewarding when you get to pick and choose.
More Right Person clients and richer business relationships equals a better time in your business and a brand that reflects the BEST in you.
     

Right People Rules

 is fine-tuned for thoughtful, curious business owners like you who . . .
♠ want sharper clarity on who your best-fitting customers and clients are, and what will make the business relationship between you work well.
♠ have had one too many difficult clients or cranky customers in a row and are realizing that something needs to change on the marketing and positioning end in order to attract better fits.
♠ have too few clients or customers at the moment and are thinking it's because you don't understand well enough the person you want to serve.
GOOD NEWS: ALL OF THIS IS FIXABLE.
Right People Rules will help you learn about what makes YOU a natural great fit for a certain type of client — a client who really is out there and open to buying what you're offering.
Your work with this digital inquiry kit will sharpen your clarity in every. part. of. your. business. — especially in your branding and positioning decisions, marketing strategy, and sales process. You'll gain more confidence in the marketplace.
And confidence, as we know, is a blessedly welcome piece of any important journey.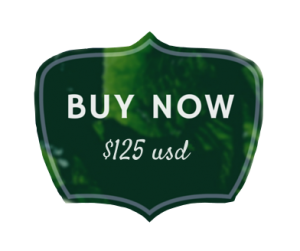 What This Inquiry Kit Is NOT:
We love clarity and think it's important to manage expectations. Here's what Right People Rules is NOT:
♠ vague, generic information you could simply Google
♠ a blow-by-blow. fill-in-the-blanks playbook for building a marketing strategy or a sales funnel
♠ an encyclopedic manual on copywriting and content creation
In other words, this inquiry kit helps you understand your Right People better and perceive without a doubt why they'd be drawn to YOU and your brand, and points you in the right, nuanced-to-you direction immediately, but it doesn't go step-by-step through the processes you'll need to build inside your business to support the conversation.
FAQs
// I'M A SOLO BUSINESS OWNER. DOES RIGHT PEOPLE RULES APPLY TO ME?
Absolutely! The Voice Bureau (our own biz) is solo-owned and specializes in brand voice development for values-based solo-owned businesses and small businesses. If this is you, you are definitely in the right place!
// MY BUSINESS SELLS PHYSICAL PRODUCTS, NOT SERVICES OR DIGITAL GOODS. DOES THIS INQUIRY KIT APPLY TO ME?
It sure does. While attraction strategies for product-based businesses are often different than for one-to-one service businesses or businesses that sell digital goods, the fundamentals about your Right Person customer are the same, no matter what you're selling.
// MY BUSINESS IS STILL IN THE DREAMING/PLANNING PHASE. IS IT TOO SOON FOR ME TO WORK THROUGH THIS KIT?
Nope. As a business owner (or an aspiring one) with a web presence, it's NEVER too soon to start learning the skill sets and mindsets that position your brand for success. The sooner you understand the inner workings of who you'd like to serve through your business, the sooner you can start making smart decisions to support that goal.
// I'M NOT SO TECH SAVVY. WHAT DO I NEED TO BE ABLE TO USE THE KIT & WHAT IF I RUN INTO A TECH SNAFU?
If you can click links, download a file to your own computer, and open a PDF, you have what you need to access all the content inside Right People Rules. And if you get stuck or run into a snafu, our amazing Virtual Concierge Mia is just a message away at
// DO YOU HAVE A REFUND POLICY OR A GUARANTEE?
I guarantee that you will be getting the best of The Voice Bureau's insights around ideal client profiling, and because we are sharing our proprietary material with you in a digital format, we do not offer refunds. We offer a rich learning experience but we do not guarantee specific results, as business owners will access this material in all different seasons of life, phases of business, and levels of self-awareness. You are responsible for integrating and implementing the insights from Right People Rules in your own way and in your own time.
// AFTER I PURCHASE, WHAT HAPPENS NEXT?
Watch your Inbox for a confirmation email with the subject line "Confirm You Want Right People Rules." Open the email and click the confirmation link inside. After clicking, you will be redirected to a Complete Your Purchase Form you MUST complete and submit to complete your purchase. Within one business day of submitting the form, you'll receive an email with the subject line "It's Here's. Welcome To Right People Rules." Your link to download the product is inside.
Any questions that aren't addressed here? Email our Virtual Concierge at and we'll get back to you ASAP.
Get started right here, right now, with Right People Rules.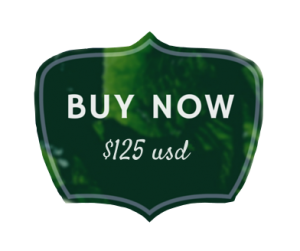 ABOUT the CREATOR & FACILITATOR
                         // ABBY KERR
Abby is Founder of The Voice Bureau and Creator of the Voice Values paradigm for branding.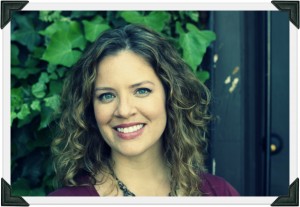 She's a brand voice specialist and copywriter, and in former professional lives was the founder & proprietor of a nationally award-winning indie retail store called THE BLISSFUL, and before that, a high school English teacher.
Abby is an Enneagram Type 4 INFJ Pisces whose Voice Values are Excellence, Power, Depth, Clarity, and Legacy/Intimacy.
Abby writes and teaches The Voice Bureau's popular online courses. She also supports every single client project with astute, sensitive, 'steel under velvet'-style creative guidance. She's also the voice of our social media profiles — always her, every time.
When she's not developing courses and content for The Voice Bureau, she's experimenting with recipes, reading and writing literary fiction, playing with her two French Bulldog-Boston Terrier mix dogs, and exploring the cafés and forests in and around Seattle.
What Customers Say About Voice Bureau Offerings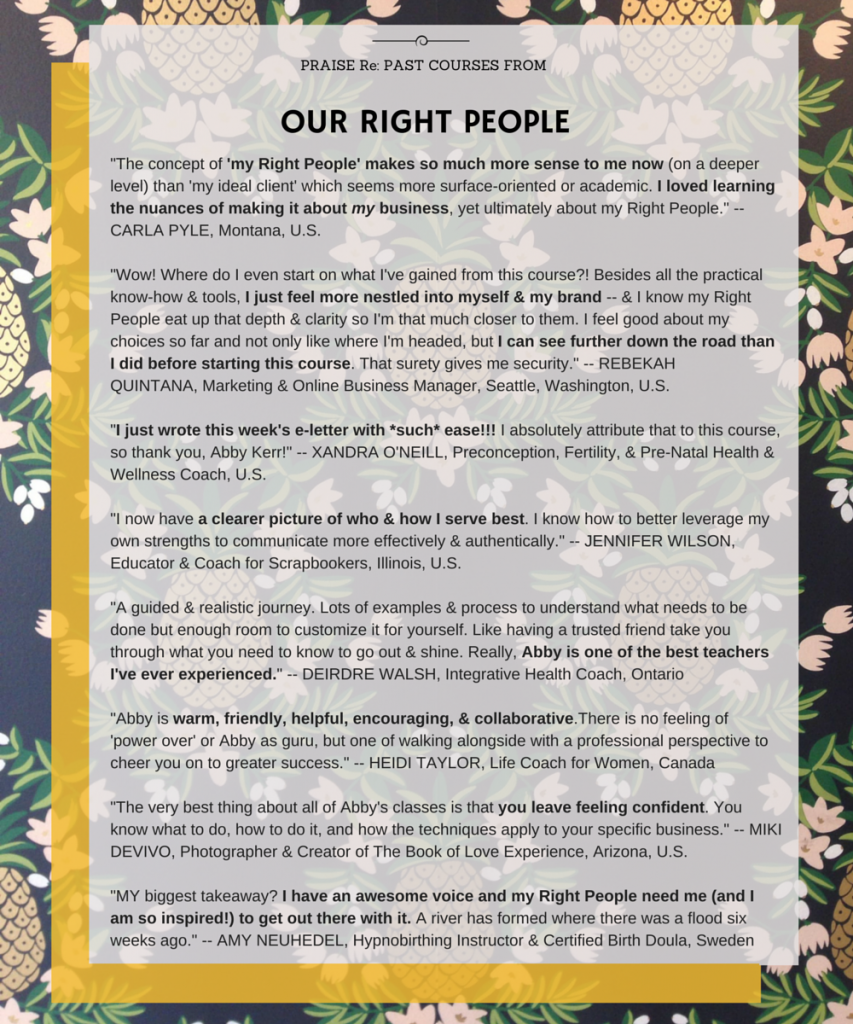 How to help spread the word  . . .

If you feel so moved, we'd be honored if you'd share Right People Rules with your colleagues, community, or readership. 

HERE ARE SOME COPY-&-PASTE-ABLE POSTS TO GET YOU GOING. OUR HASHTAG IS #RightPeopleRules.

There's a hidden yet powerful relationship between your innate brand voice & why people hire you. Learn more here: bit.ly/RightPeopleRules/

Wish you could articulate that unnameable essence flowing through your BEST client relationships? Check out #RightPeopleRules: bit.ly/RightPeopleRules/

Crack the code on your brand's perfect-fit customers & clients with @TheVoiceBureau's inquiry kit, #RightPeopleRules: bit.ly/RightPeopleRules/

Want more & better clients that you totally DIG? Get your own #RightPeopleRules: bit.ly/RightPeopleRules/

Go beyond static personas & canned avatars & into the unmistakable magic YOU bring to your brand. #RightPeopleRules: bit.ly/RightPeopleRules

Break on through to those better-fitting clients & customers. Check out @TheVoiceBureau's #RightPeopleRules: bit.ly/RightPeopleRules/

Understanding your ideal clients — AKA your Right People — is the key to everything you dream of doing in your biz: bit.ly/RightPeopleRules/

Time to re-up your ideal client profile? #RightPeople Rules will get you clear: bit.ly/RightPeopleRules/

Ohmyword. I have never seen my ideal clients so clearly. Freakishly accurate stuff going on here: bit.ly/RightPeopleRules/
Great thanks to Kylie Bellard for the use of her Unstock Photo.