About this column
"You guys . . . the blog post is coming from inside The Voice Bureau." Let's talk insider stuff.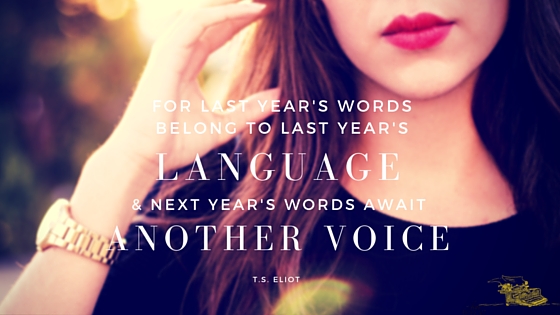 The Voice Bureau is transitioning from a solo-led brand to a co-directed collaboration.
My collaborator Katie Mehas, who joined my team in late 2012 and has served as (first) the Voice Bureau's Project Curator since 2013 and more recently as Doyenne of Operations, is now standing alongside me in a co-visionary, co-directorial role.
CHECK OUT OUR UPDATED ABOUT PAGE HERE. Then follow the links on that page to read our personal About page and learn more about our coterie of writers.
Even though my biz friends swear they've seen my brand as more of an agency than a solo 'personality' brand for the past however long (phew and GOOD, I say), I still have felt stuck to my own fly paper around this idea of being seen as a 'personality' brand. I have struggled with being the 'face' of the brand (with my face in the header for years), even as naturally as this role seemed to have come to me.
Personality brands are magic when they work and the personality at the center can relax into them.
I'm thinking of brands like Emily Henderson the interiors stylist, author Elizabeth Gilbert, and Little Paris Kitchen chef Rachel Khoo.  You're very much watching those brands because of the personalities driving them. You love what they CREATE, but you also love the way they engage with what they create, and how they invite you into their process, their life/lifestyle, and aspects of who they are. Other personality-focused brands you may know about are Danielle LaPorte, Marie Forleo, Susannah Conway (whose brand voice I profiled here many moons ago), and Yoga With Adriene (my fave online yoga teacher).
Personality brands are often the first type of brand a creative solopreneur will create. They represent a direction connection between creator and creation. It's a beautiful thing.
3 things to know about well-run personality brands:
they're never just run by the personality him or herself (Adriene has Chris, her good friend's husband, who shoot and produces her videos; Liz Gilbert has a team that helps her with tour events, marketing, and of course, editorial) — even though the 'face' of the brand is the only face you're apt to see
they have the flexibility to morph over time as the creator himself or herself grows, expands, and develops new passions and interests — as long as the brand has built itself a loyal community
they almost never started out doing the thing you see them doing today — all brands are iterative (i.e. they go through lots of changes over time), and most personality-led brands evolved into doing the kind of work they get paid for today (just Google 'how [person's name] got her start' and you'll find lots of background info on what they were up to before today
Personality brands can create tremendous value for their audience/readership/customers/clients/collaborators. People are naturally interested in other people, so it's easy to see why a strong, confident, polished personality brand can really take off.
But leading with personality isn't the ONLY way to shape a memorable and impactful brand. In fact, I've been tiptoeing toward a different vehicle for my own work for a while.
For the past couple years, I've been majorly struggling with presenting my work in the world through a personality-centered, or me-focused, brand.
So much so that I've been looking for a different way, a way that won't dilute the power of what I've got to share or bastardize it in any way. Granted, I've never been overtly chatty about my own personal life through my business brand. The stories I tell about myself are mostly business-related, and I'm pretty private with my non-business use of social media. This you've probably perceived if you've followed me for long.
But I've still been afraid that removing my face from the site header and social media profiles would make our existing readership feel less connected, and new people less likely to connect. I know the power of an interesting personality. I've been afraid to be all business, no person behind the business.
But my truth is: being front and center has stymied me and kept me feeling hog-tied around creating the content I want to create. And just around showing up, period. That's not serving anyone — not you, not future clients, and not even me and my team.
So for me, and for our clients and readers, it's time for a shift.
A few years ago, a woman named Katie Mehas entered my life through a mutual writerly friend. We met via a private Facebook group for copy and content writers. I admired her clear mind, her been-around-the-block pragmatism, and her sharp wit, characteristics bested only by her kindness.
As you might know if you're a frequent reader, I'm a Type 4/Wing 3 on the Enneagram, INFJ Pisces. Katie is a Type 1/Wing 2, INTJ Cancer. Two Water signs, two complementary Myers-Briggs types, and her Enneagram type 1 is my Type's 4th growth point. Nice.
I didn't know when I first met Katie that in a few years' time, she'd become the complementary brain behind The Voice Bureau.
But that's exactly what's happened and happening. Katie's my creative counterpart.
I've always liked standing in the 'royal we.'
For both of the businesses I've founded — first, my funky, French-y brick and mortar retail store back in Ohio, and secondly, The Voice Bureau — I found myself naturally positioning them as 'we' brands. Even though for both businesses, I was/have been the voice of our social media and blog posts, I sensed that the BRANDS needed to be bigger than me. They (the brands) needed to encompass not only me but also my collaborators, the people I was (and am) serving, and even the vision or the energy of the brand and its mission. For instance, I called my shop THE BLISSFUL (yep, all caps), in order to connote the spirit or the energy of the people who worked there and shopped there. It worked. People felt it.
I've usually written in the 'royal we' voice in my brand's copy and content, starting with the magical product descriptions I penned for my old online boutique, and to this day in our blog posts and e-letters, mixing my personal "I" with our "royal we." For my store, the 'we' was my mom and me, and also our shopgirls. At The Voice Bureau, the 'we' was (and is) Katie and me, along with our coterie of copywriters.
What Katie's promotion means for you as a client &/or reader
With Katie coming alongside me in more of a co-directorial role, and me beginning to step back into more of a Founder's role, here's what you can expect:
more consistent content that'll help you understand, authenticate, and activate your top mix of Voice Values and your unique brand voice — via blog, e-letter, and free offerings
courses and programs that also incorporate Katie's expertise, which includes editorial (she's got legit magazine experience) and content strategy — watch out for Run Your Business Like a Magazine, coming 1st Quarter 2016!
continued first-tier support for you as a client when you work with us on web copy or content for your brand (if you've been a client of ours in the past two years, you know what I'm talking about!)
her occasional contribution via our social media profiles and blog
I hope you find our transition away from being a solo-led personality brand to a collaborative, co-directed brand to be even MORE useful to you than ever. That's certainly our goal and we're looking forward to inspiring you more in 2016!
In the comments, we'd love to hear:
Are you currently running a personality brand? Have you experienced any struggles with it?