About The Voice Bureau Team
The Voice Bureau is a collaboration between two women with complementary strengths, supported by a coterie of incredibly talented writers.
KATIE MEHAS
Creative Director & Content Specialist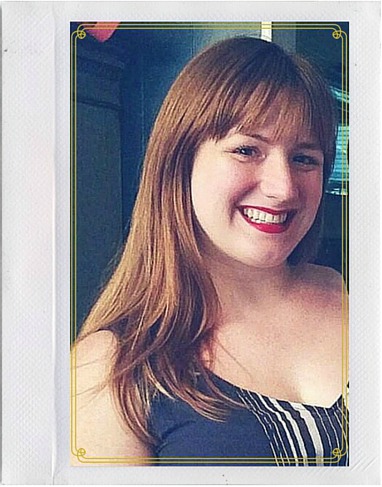 You'll meet Katie very shortly after you contact us for the first time. Here at The Voice Bureau, she owns the process of helping business owners become clients and getting a project underway. Her strategic brilliance is matched only by her attention to detail and her self-effacing wit.
As our Creative Director, she curates our client projects, keeping rounds of revisions ticking by without a hitch, and keeping our clients' interests at the center of the action.
As our resident Content Specialist, she plays a key role in building signature content strategy for our clients, as well as helping them build out the creative infrastructure of their brands. Together with Abby, she creates courses, content, systems, and structures that best serve our clients and keep our business moving in the direction we want it to go. She also manages our workflow, liaises between our projects and our writers, and generally keeps our Excellence meter bouncing at the high end.
Since 2008, Katie has honed her expertise as a project manager for large and small teams. She's worked as a magazine editor for print publications with an annual circulation of nearly 2 million. She's also served as an online arts and culture magazine editor, and as a freelance writer. She "gets" creatives and loves helping them organize their ideas and produce them in a consistent, authentic way that doesn't cause the sort of stress that derails the whole creative process. She joined The Voice Bureau in 2012. Katie is the lead creator of the NEW Voice Bureau course Run Your Business Like A Magazine, which teaches business owners how to plan, organize, create, and manage branded content like an editorial boss.
She's a voracious reader, lifelong gamer, and unpretentious foodie with a passion for early-afternoon naps with her toddler daughter, Avery; late-night dinners with her husband, Nick, and carefully color-coded spreadsheets on her laptop, HAL.
In Abby's view, Katie possesses an enviable balance of left- and right-brainedness, keen wit, and a lovely, clearheaded communication style.
Katie hails from Pennsylvania and resides in artsy St. Petersburg, Florida, with her husband, two daughters, and a menagerie of ill-behaved pets.
ABBY KERR 
Founder, Creator of The Voice Values Paradigm for Branding, & Brand Voice Specialist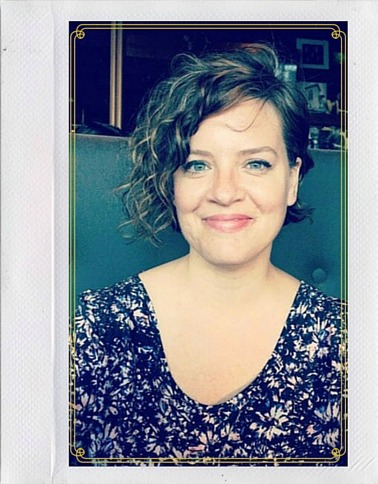 Abby identifies as a writer first and foremost. She's been an entrepreneur since 2005. Forever preoccupied with creating worlds and designing their interiors (physical and spiritual) for a very specific effect, she brings her obsession into her branding work, her short fiction, and her home styling (get a glimpse of her preferred aesthetic here).
She founded The Voice Bureau in 2010 after closing her nationally award-winning retail store, THE BLISSFUL (think funky French meets earthy and on-trend). As a boutique owner, she blogged for customers as well as privately for a collective of nearly 100 small retailers from all over the world. Her store was named one of 50 Retail Stars by Home Accents Today, a leading retail trade mag. She also briefly served on their retailer advisory board.
Abby is the creator of The Voice Values paradigm for branding, which has been called "the Myers-Briggs for creative entrepreneurs." Under The Voice Bureau, she's created and taught numerous online courses for creative business owners, including Write Your Authentic About Page and The E-Letter Atelier, both of which currently run self-paced. She provides input on every single client project, ensuring all the work we send out has that quintessential Voice Bureau polish. She occasionally does one-on-one consulting on content and brand voice. Together with Katie, she created and delivers The Voicery, a bespoke brand voice and content strategy package for values-based business owners.
Prior to entrepreneurship, Abby earned a Masters in Teaching and taught high school English in both traditional and alternative settings.
She's a home cook, a beginning hiker, an incorrigible mimic, a statement jewelry buff, and a bath lover. She is perpetually holding a candle for France, and vows to someday solve the mystery of her maternal great-grandfather's origins, where his Paris birth certificate lists his mother's occupation as Opera Girl.
In Katie's view, Abby possesses a natural warmth, holding the vision for The Voice Bureau and for our clients with an uncommon approachability and humanity, while maintaining — and sharing — a near-encyclopedic knowledge of branding and online business.
Abby spent the first three-plus decades of her life in Ohio. She now resides in moody Seattle, Washington with her two brindled FrenchBos (French Bulldog-Boston Terrier mixes).
THE COTERIE 
Our houseful of phenomenal writing talent
Our writers are a hand-selected team of talented and experienced creative professionals. They each possess an impressive portfolio of professional writing experience for B2B and B2C markets.
We (Katie and Abby) personally vet each writer to ensure a great fit with our team, our ethic, and our approach to brand-centric content writing. Together, we adore pairing our clients' projects up with our best-fit writer for the job. Every single piece of work our writers create flows across both of our desks and under our pens for revision and finessing before clients ever see it. We facilitate a smooth, seamless experience from beginning to end — for our writers as well as our clients.
Bottom line: we work with people we admire and completely trust with our clients' businesses.
Our eye is always casting about for fantastic writing and design talent. If you are an experienced copywriter or a web designer interested in collaborating with the Voice Bureau, please send us a note introducing yourself, with a link to your portfolio.
FAQ
Do you offer graphic or web design?
While we don't handle design in-house, we are known for making brilliant referrals. Once you become a copywriting client, it's our pleasure to refer you to our circle of established, gifted web design professionals. We're happy to give input on bringing your visual brand identity to life.
We've got a penchant for smart, sensitive, subtle business owners.
We'd love to know if something in you resonates with something in us. Is this you?