The Voice Bureau Presents The Voicery

Bespoke Brand Voice Development & Content Strategy for Values-Based Businesses
In life, connection is key.
A shared laugh over a cup of coffee —
a first kiss —
a deep conversation that melts the hours away —
these are the moments that make our lives worthwhile.
Connecting makes us feel seen, heard, whole.
"ONLY CONNECT." — E.M. FORSTER
In business, connection is everything.
No matter what your business does, the connections you make are what keep you afloat. Finding your clients, earning their attention, showing them — on a deep, personal level — that you get them, that you are the one who can serve them best, whether you're meeting face-to-face or sending out a product without ever sharing a one-on-one conversation. Nothing happens without that initial connection.
So where is your disconnect?
You've been doing your Thing for a while now, and it's been going . . . okay.
While you love what you do and you appreciate your clients and customers, you have to admit that your outcomes have been a bit spotty. Brand clarity? Womp-womp. Conversions? Eh. Profits? All over the place.
Or maybe you're finally making the leap and launching that business you've always dreamed about, but you're a little (or a lot) terrified. Who will your clients be? Will they relate to what you have to say, or will they push back? Will they buy what you're selling, or will they perpetually hold out for something else, something different, maybe something that won't ever occur to you to sell?
With so much at stake for you personally and so much on the line creatively and financially, it's enough to make you wonder if that desk job was really so bad. (All due respect to desk jobs. Sometimes creativity needs a patron.)
But there's something else you're moving toward. You can feel it. The whole Universe is listening  — every time you say it, every time you write it, every time you share your ideas with an important person in your life.
You want a brand that moves & feels like YOU, that connects authentically & easily with your Right People, & generates the results you both want.
You have a vision. You need more than a version of someone else's brand.
You need your own brand voice — alchemized and articulated.
And that you shall have. We can help.
HI. NICE TO MEETCHA.
We're Abby Kerr and Katie Mehas, friends and collaborators at The Voice Bureau, a boutique brand voice development, copywriting, and content creation agency.
Individually and together, we have gone through our own creative crises and dark nights of the brand creator's soul. We know what it feels like to want more than what you've currently created, and to feel a little unclear on the next steps.
Just like you, we love what we do.
We enjoy our clients and customers. We love the process we've designed to support the outcomes those good people dream of and deserve.
We want the very same for you & your business.
Our business, The Voice Bureau, is a boutique brand voice development & content creation agency for values-based business owners. We help business owners get important stuff written and presented well.
We believe that for every big vision, there's a BEST WAY to present it & a BEST CUSTOMER to receive it. We'd love to help you design your brand and your content around these realities.
Valu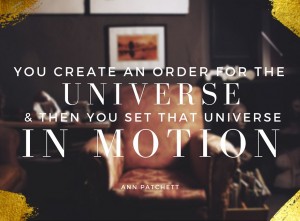 es-based businesses and people-led brands are most successful when they create with an intended Right Person in mind — someone who will benefit greatly, be inspired/invigorated/enchanted by your product or service, and who will happily spread the word to likeminded friends.
          You've got the gifts, the desire, & the vision. Now you need help connecting the dots to craft your brand. You're ready to enter The Voicery.
WHAT IS THE VOICERY? 
The Voicery is a premier consulting package co-delivered by the two of us, Abby (Voice Bureau Founder) and Katie (Creative Director). We work two-on-one with you, in a seamless and integrated fashion, to number your assets, appraise your intrinsic potential (spoiler: it's limitless), and articulate your authentic voice into written pieces and polished plans for a successful brand performance.
Yes, you can do this.
Our work together will take 4 weeks from start to finish. At the conclusion, you'll receive a detailed, actionable plan that pairs personalized content strategy with your unique brand voice — expressly designed for you, your business goals, brand objectives, and unique mix of Voice Values. Inside The Voicery, we're putting our very best stuff with the most sustainable strategy into ONE place, at a significant value over buying individual elements at different times.
Branding and content are part art, part science, part psychology, and 100% you.
ALCHEMY [noun]: a seemingly magical process of transformation, creation, or combination
If you've ever worked with a client who was the perfect fit, you know just how special that alchemy can be. A client like that needs exactly what you're bringing to the table, and they trust you to serve it up. Everything they need brings out the best in you. You feel confident, smart, in control. This is what you were meant to be doing.
Likewise, if you've ever worked with a client who simply wasn't a good fit, you know just how quickly your dream job can turn into a nightmare. A client like this questions you every step of the way, until you can't help but question yourself. Is this really what you want to do every day? Is the work you're offering even valid?
The beauty of building a brand around your most powerful, natural, and magnetic voice is that your Right People can't help but be drawn to you.  You ARE the resonance they've been looking for. They quickly become (if they weren't already) avid participants seeking the conversation — and returning to it with exuberance and desire again and again.
WHY YOU WOULD WANT THIS
What if it were easy to pinpoint who was going to be a great fit for you before you sign that contract — and reliably connect with those perfect-fit clients all the time? What if that particular alchemy was something you could pull up every single time? What if you had a voice, a style, and a plan to connect — in a way that feels good and is authentic to you — with the sort of client who brings life to your business, who stokes those creative fires, who gladly shouts from the rooftops how much they love what you have to offer?
Alchemy may seem like magic, but, oh, it's very, very real.
If you know who you're talking to and how to speak their language, your message is going to be stronger, clearer, more targeted. It's also going to feel more natural, more like a conversation, and less like selling.
          Because shouting, "Buy now! Don't miss out! Shop shop shop!"? That's not you.
Connecting. Conversing. Converting. It doesn't have to feel so pushy. It truly — truly — can be a

beautiful experience. You just need to find your voice. And if you feel like you've already found it, then you need to own it.
INSIDE YOUR VOICERY EXPERIENCE, YOU'LL RECEIVE:
A holistic and detailed picture of your brand's Right Person
Your own nuanced narrative about your brand voice, including an exploration of what you're already doing well and what more is possible
Clear and actionable content strategy for TWO channels on your site or social media — strategy that's aligned with your brand voice, your strengths as a content creator, and your Right Person's needs and desires
HOW OUR STRENGTHS  CAN HELP YOU
Individually, we are FUTURISTIC* (Abby) and STRATEGIC* (Katie). Alchemically, we are a deeply intuitive duo with strategy savvy to match our super-charged discernment.
We can see what YOUR vision looks like on you often before you can.
We can shape the plan & the particulars to help you offer it to the world in the right way in your time.
          Abby's Futuristic Genius allows her to:
SEE visions of what could be & know who will cherish them
CONCEPTUALIZE a better product, team, life, or world
DREAM big & inspire others to dream big(ger)
energize people around what's POSSIBLE
describe the NEXT, NEW THING in vivid detail
raise people's sights & SPIRITS
CHOOSE WORDS carefully
invite others to feel hopeful & CONNECTED
          Katie's Strategic Genius allows her to:
SORT through clutter
find the best ROUTE
see PATTERNS where others see complexity
play out alternative SCENARIOS
accurately EVALUATE potential obstacles
DISCARD PATHS that lead nowhere
CULL OPTIONS & make selections
strike when the TIME is right
*inspired by Gallup Strengths Finder
          Together, we are:
Intuitive | Sensitive | Deliberative | Prophetic | Action-Oriented |
Focused on what works & why it'll work | Clear, Descriptive Communicators & Teachers
"It is an absolute human certainty that no one can know his own beauty or perceive a sense of his own worth until it has been reflected back to him in the mirror of another loving, caring human being."

― John Joseph Powell
Have a look at what's included in The Voicery:
Robust Right Person Profile

We start with your ideal client or customer's Buyer Type, Intrinsic Asset, and Growing Edge, but based on other signals, we also notice and name all the nuances that make your particular Right Person the perfect buyer for your brand.

Brand Voice Analysis

This is a rich narrative exploring how your top 3-5 Voice Values play together to comprise a tone and style totally unique to you, plus why that brand voice is a perfect match for your Right Person. This is an enhanced and expanded rendition of Abby's popular (and no longer offered) Voice Profiles.

Concise Content Strategy
 CHOOSE 2:
Creative Brief for Visual Brand Design

– from layout inspiration to imagery style, font families, and color palette clues, this brief can be handed to a designer as the inspiration spark for a great web design project | 

"The artistic image is not intended to represent the thing itself, but, rather, the reality of the force the thing contains." ―

James Baldwin

Email Marketing Strategy – concept and inspiration for ongoing, regularly-sent emails that nurture your 'warm' prospects, including tips for sending rhythm and ratio of sharing-to-selling
Opt-In Gift Ideation and Opt-In Sequence (first 5-7 emails leading to initial

offer) – ideation around the first 'freemium' digital product you offer to your list, including name suggestions, scope, point of view, and problem solved, in addition to concept and direction on a 5-7-piece email sequence leading subscriber from opting-in to partaking through their very first purchase

Video Series Ideation – concept plus details for your brand-building video series, including name suggestions, episode ideas, editing

a-ha

s, and narrative arc

Podcast Series/Audio Content Ideation – complete concept for your iTunes-ready podcast series or audio content series for your blog or autoresponder, including name suggestions, episode ideas, and show flow
Blog Series/"Columns" – up to 5 fresh ideas for regular blog series or magazine-style blog columns, to showcase your point of view and strengths as a content creator
Signature Offer Crafting – ideas on how to 'shape' your business's signature service offering to best fit your business goals, brand objectives, and Right People. Includes ideas for a few different delivery methods and background on how your Right Person will is likely to respond, along with a couple naming suggestions for each. (Does not include an outline of the product.)
Social Media Strategy – pick up to 3 channels (Twitter, Facebook, Pinterest, or Instagram) and we'll help strategize a way to share your core ideas, unique conversation, and branded content across them, maximizing the chance your Right Person will see and engage, plus pointers on which expert resources we think can help you out
PURCHASED INDIVIDUALLY,  THESE SERVICES WOULD START AT $3700. THE VOICERY PRICE IS JUST $2750.
SIMPLY TO RECEIVE A SHORT SURVEY, WHICH WILL GIVE US THE BASIC DETAILS WE NEED TO ENSURE WE CAN SERVE YOU WELL INSIDE THE VOICERY.
Once we receive your application & say an enthusiastic YES, we'll schedule your start date & invoice you for the 1st Half. The balance will be due before delivery of your Voicery materials.
Can't choose just two pieces from the Concise Content Strategy menu? That's okay. We'll gladly add on additional consulting items, at a special rate only for Voicery clientele. Please note: some of these services are exclusive to The Voicery, because they require an intimate understanding of your brand — just the sort of understanding we'll have by the time we deliver your suite of deliverables in a beautiful, easy-to-use digital package.
A peek at the process. Here's how The Voicery works:
PHASE the 1st
FIRST, we send you a detailed, personal-and-business intake questionnaire. This guided exploration of your brand will form the foundation of the work we do for you, and will give us oh-so-much information about what matters most to you as a brand owner. No assumptions, no guessing, no foisting of our priorities and preferences upon you. Just your essence, purely rendered.
PHASE the 2nd
NEXT, we'll collaborate with you in Google Docs to dive even deeper into your responses. We'll clarify your messaging and really make sure we understand what you're all about. We'll ask questions, answer questions, and make sure that everyone is entirely in sync before we really begin.
PHASE the 3rd
THEN, at last, we step into our Voicery laboratoire and work our magic. We'll mix and experiment, test and study. And, at the end of four weeks . . . 
You'll receive the results, in an easy to download PDF. Solid gold.
A NOTE ABOUT AVAILABILITY: Because this process is so detailed and in-depth, because we want to ensure that you get our full attention and that our special magic is calibrated just for you, we work with a very limited number of Voicery clients each year.
If you're ready to…
Own your stance

Respect your style

Authenticate your voice

Affirm your authority

Love your work

Lead your brand
… it's time to Enter the Voicery. It's YOUR brand voice, defined.
, WHICH WILL GIVE US THE BASIC DETAILS WE NEED TO ENSURE WE CAN SERVE YOU WELL INSIDE THE VOICERY.
Questions? Email us at and one of us will get back to you right away.
---
How to help spread the word . . .
If you feel so moved, we'd be honored if you'd share The Voicery with your community or readership.
HERE ARE SOME COPY-&-PASTE-ABLE POSTS TO GET YOU GOING. OUR HASHTAG IS #TheVoicery.
Beautiful content makes your brand voice visible. Check out #TheVoicery: http://bit.ly/voicery

It's a brand voice & content laboratoire, designed expressly for YOU, w/ @Abby Kerr at the helm: http://bit.ly/voicery
Let The Voice Bureau get #futuristic & #strategic with your brand. Check out #TheVoicery: http://bit.ly/voicery
What happens when brand voice meets content strategy? Find out inside #TheVoicery: http://bit.ly/voicery
Respect your style. Authenticate your voice. Affirm your authority. Love your work. Lead your brand. http://bit.ly/voicery
Lead the brand you're meant to. #TheVoicery
It's your time to lead the brand you're meant to. #TheVoicery http://bit.ly/voicery
It's your voice. Let it rise. Check out #TheVoicery from The Voice Bureau: http://bit.ly/voicery

Get the inside track on what makes your Right People tick with @AbbyKerr. #TheVoicery http://bit.ly/voicery 

Be conversant with a purpose. Enter #TheVoicery with @AbbyKerr: http://bit.ly/voicery

Give your inside brand an outside voice. #TheVoicery http://bit.ly/voicery

Is your inside brand using its outside voice? It should be. #TheVoicery can help. http://bit.ly/voicery
What Voice Bureau Clients Are Saying
"Mostly, I want to say, Ohmygod I nearly hired myself. It feels infinitely clearer, there is real, tangible movement throughout the page and there is no doubt in my mind that it is speaking directly to every single client in my practice. I LOVE it, and am absurdly excited right now. Shit is getting ready to get real." — MEG WORDEN
"Dude, I am ON FIRE! I have sent the Final Copy to my lovely designer and have 'accidentally' had a two hour lunch break, in my office, writing content. Bit naughty but I am thinking of my higher purpose here ;) Isn't this fabulous?! Early feedback from an 'ideal client' acquaintance of mine is exactly what we were going for, so I'm thrilled. And SO grateful to you!" — SAS PETHERICK
"Learning from Abby is a pleasure in multiple ways, as the experience is always visually appealing, thought-provoking, and deeply educationally satisfying. She has a way of breaking down ideas and analyzing each portion in a genuine and open way that doesn't feel judgmental, but does feel like it pinpoints some things that are worth doing, and others that are not as beneficial or helpful." — PAIGE BALDWIN-ANDO
"Abby is incredibly knowledgeable about copywriting and how to market yourself online. She is precise in her feedback but always careful to affirm and celebrate what is working before moving on to help you understand where/how you can improve your written word." — MO CLEARY
"Abby has a big intellect, with immense compassion and delicacy. She's full of thought-provoking teaching angles." — JANINA WAZ
"The concept of 'my Right People' makes so much more sense to me (on a deeper level) than 'my ideal client' which seems more surface-oriented or academic. I loved learning the nuances of making it about my business, yet ultimately about my Right People. Concrete details are key." — CARLA PYLE