The Voice Bureau Coterie
     We collaborate selectively.
Traits we value in collaborative partners: Precision. Integrity. Open-mindedness. Excellence. Self-awareness. Warmth.
May we introduce you to The Voice Bureau's core team . . .
Katie Mehas. Creative Director.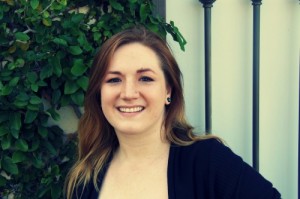 Katie is the Voice Bureau's Creative Director. She creates courses, content, systems, and structures that best serve our clients and keep our business moving in the direction we want it to go; manages our workflow; liaises between our projects and our writers, and generally keeps our Excellence meter bouncing at the high end. Katie is an experienced project manager, magazine editor, and writer. She's a voracious reader, lifelong gamer, and INTJ with a passion for playtime with her daughters, Avery and Rowan; late-night dinners with her husband, Nick, and carefully color-coded spreadsheets on her laptop, HAL.
Katie possesses an enviable balance of left- and right-brainedness, keen wit, and a lovely, clearheaded communication style. She and her husband live in St. Petersburg, Florida with their daughters and an ill-behaved menagerie of pets.
Abby Kerr. Founder.
Abby is the creator of the Voice Values paradigm and originator of The Voice Bureau and all we stand for. While she doesn't currently engage with client projects outside of The Voicery, everything we do is built on the foundation she laid.
INFJ. Pisces with double Sagittarius. Enneagram Type 4 (The Individualist) with a 3-wing. Writer, dog mom, and home cook. Huge Brandi Carlile fan. Enthralled with Seattle, its beaches, rainforests, and neighborhoods.
Read more of her story here.
Sara LeHoullier. Virtual Concierge.
As Virtual Concierge, Sara supports Voice Bureau clients, fields inquiries, troubleshoots tech, and sees that the client experience is running snag-free.
ENFP, absolute Gemini, and Enneagram Type 2 (The Helper).
Sara lives and works in an A-frame nestled in the forest outside of Seattle on the Kitsap Peninsula with her husband Adam, 6-year-old Aiden, 8-year-old Aaron, and Plott Hound Lucy. She's a champion of switch-tasking, a self-proclaimed busybee and occasional Microsoft Project Manager.
The Writers of the Voice Bureau.
Our writers are a hand-selected team of talented and experienced creative professionals. They each possess an impressive portfolio of professional writing experience for B2B and B2C markets.
Each of our writers is personally vetted, invited, and endorsed by me (Katie). Every single piece of work our writers create flows across my desk and under my pen before it's presented to clients. We facilitate a smooth, seamless experience from beginning to end.
Once you become a copywriting client, it's our pleasure to refer you to our circle of established, gifted web design professionals. We're happy to give input on bringing your visual brand identity to life.
Bottom line: we work with people we admire and completely trust with our clients' businesses.
My eye is always casting about for fantastic writing and design talent. If you are an experienced copywriter or a web designer interested in collaborating with the Voice Bureau, please send us a note introducing yourself, with a link to your portfolio.